By Leigh O'Connor.
When life gives you lemons…let's make tart and share the love!
That's the Valentine's Day message from
Luci
Chef Sam Moore, who is on the pans at this newly Chef-hatted and contemporary Australian restaurant, housed within the Grand Hall of the historic Equity Chambers Building in Melbourne.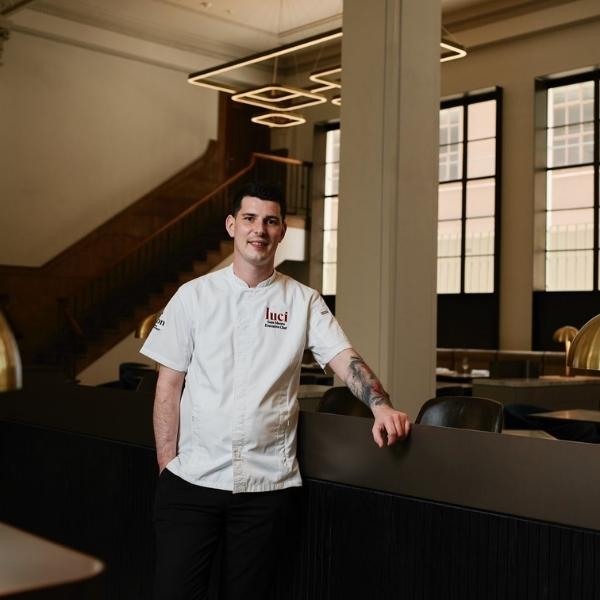 Expect a menu crafted with accents of Melbourne's Italian and European culinary traditions woven in at this stunning venue, where an art deco-style dining room – designed by Bates Smart – provides a sophisticated backdrop for romantic dining.
In a true love story, Sam and wife Marieclaire Ranasinghe were only just married in December and after Valentine's Day dinner service, the couple will be jumping on a plane the very next day to fly to Sri Lanka for their wedding party.
Those dining at Luci on Monday, February 14 can expect to spoil their loved ones with a five-course tasting menu, showcasing some on Sam's new creations, such as yabbies cooked in seaweed butter with oxtail ravioli and heirloom carrot.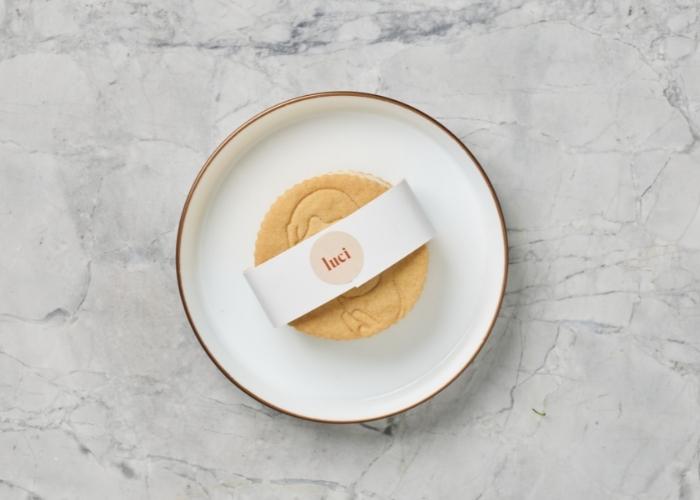 Light and refreshing, this is the perfect dessert to enjoy after a hearty Valentine's Day dinner.
Created during one of Melbourne's lockdowns, Sam says the dish was a way of showing support for the mental health and overall well-being of restaurant team members, along with partners within the local hospitality and tourism industry.
"On our daily walks during lockdown, we found an abundance of lemons in our nearby neighbourhoods," he tells AGFG. "With the well wishes and generosity of surrounding communities, we launched 'The Lemon Project'.
"Over the course of four weeks, locals donated fruit and ingredients and we baked more than 100 lemon meringue pies, which we gifted to those in our network who needed it most."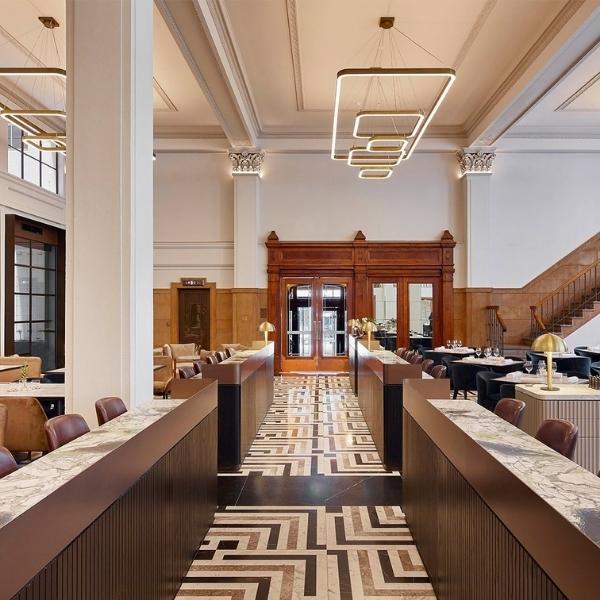 Admitting the pies weren't always perfect, Sam says they provided a ray of sunshine during a tough time and connected many people as lemons were turned into lemon pies.
"The lemon meringue ice cream sandwich is one of the ways we saved broken tarts and gave them a second life. This recipe perfectly captures a special time for us all, we are delighted to be able to share it with you."
Thanks Sam…we wish you and Marieclaire a magical Valentine's Day and awesome trip abroad to celebrate.