By Leigh O'Connor, Editor.
There's no surprise normally when I ask a top Chef what their top five pantry staples are and why. However, Celebrity Chef Luke Mangan dishes up one item that I've never considered before, but now makes perfect sense!
Talking to AGFG about his collaboration with
Lexus
for Melbourne Cup on Tuesday, November 7, Luke revealed along with olive oil, salt, honey and soy sauce, his go-to pantry staple is a humble can of tinned spaghetti!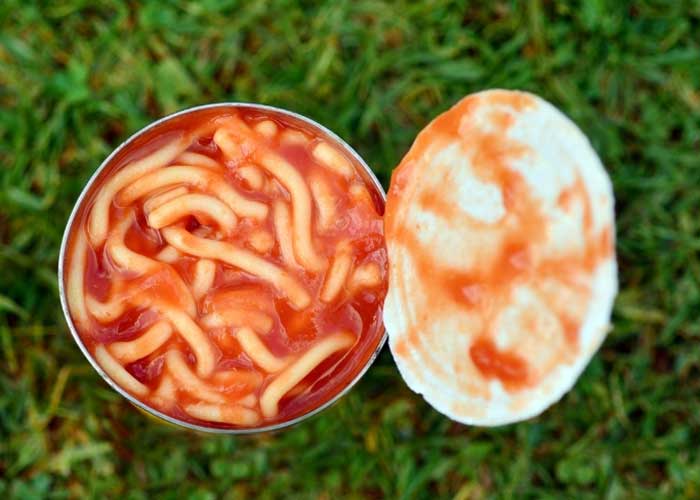 "I can never go without a can of spaghetti – it is nostalgic, comforting and always delicious," he explains. "You have to have the staples, beginning with liquid gold – olive oil – it is almost the foundation of every dish and the unsung hero. The next staple would be salt, without it all food would be dull, while because of my love for Asian and Japanese food, soy sauce is essentially the bread and butter for most of my dishes."
Lexus will draw inspiration from its Japanese origins, rethinking the meaning of luxury and elegance at LANDMARK by Lexus at this year's Cup race day at Flemington. A luxury three-storey pavilion, LANDMARK will showcase the best from the fields of culinary, design and entertainment underpinned by Japanese hospitality and unrivalled views of the racecourse front straight.
The
Lexus x Luke Mangan
dining experience will offer a memorable journey for 240 guests to enjoy each day across the 2023 Melbourne Cup Carnival and Luke says diners can expect a dining experience that embodies his principles of using premium, sustainably sourced seasonal produce with a Japanese influence.
"Guests will get to see how this matches with the recurring theme 'Close to the Source' demonstrated across the three interior levels of LANDMARK – Source, Cultivate and Harvest. I have a longstanding relationship of more than 15 years with Lexus and I'm excited to lead this year's culinary offering as it takes me back to when I was a Chef at Flemington back when it was a simple marquee."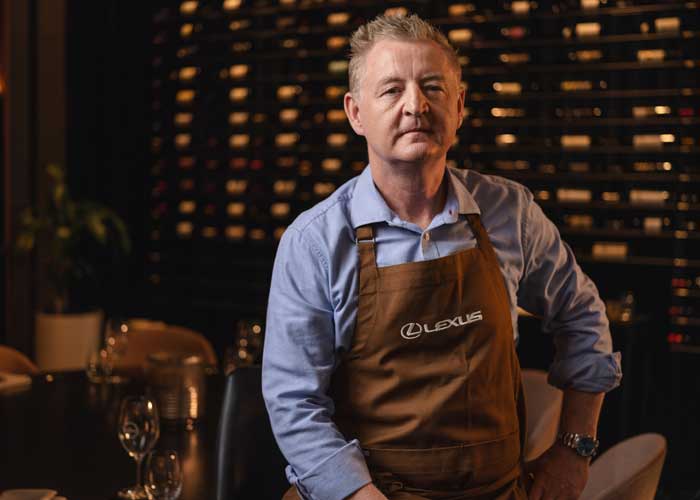 Luke says guests will savour a Japanese-influenced menu that is all about fresh, clean flavours, presented in a natural and uncomplicated way – having restaurants in Japan and Asia as well as having the ability to travel the world and explore both traditional and contemporary culinary ideas, has inspired his menu deeply.
"We'll be setting up two Source bars that exude luxury and theatrics. My favourite will be the bar where diners can witness a sashimi Chef expertly carving a whole tuna, served raw with minimal intervention."
Luke also takes Sydney diners on a theatrical ride at his
Table at the Pylon Lookout
restaurant on the iconic Harbour Bridge for an elevated dining experience like no other.
Located on the Lookout level and in collaboration with
BridgeClimb
, this sky-high culinary adventure includes a signature three-course menu featuring some of the finest and freshest Australian ingredients, paired with Penfolds Wines. Up to 20 guests dine at a long, communal table where they enjoy a once-in-a-lifetime intimate meal as the sun sets over Sydney Harbour.
"I first approached BridgeClimb with the dining concept as a way to show how two industries can innovate to offer a world-first dining experience. At the time of the launch, the hospitality and tourism industry was slowly getting back on its feet after COVID and I was surprised to see how quickly the first seating reservations took off!
"Since then, we have kept welcoming people to this unique experience and expect to keep it open for the foreseeable future."
Luke says diners' initial reactions are a little hesitation at the 200 steps it takes to get to the table, but pleasant surprise and of course awe of the sweeping Harbour views.
"With high expectations following a walk and history of the bridge climb, we love when guests express their delight in our signature three-course menu, often emphasising how great this intimate dining experience is."
Excited to be opening his new neighbourhood French izakaya,
Luc-San
, in Potts Point, expect to find a relaxed meeting place where French and Japanese cuisine collide, ideal for late nights and romantic dates as conversation spills over Chablis and sake.
"I have created a menu that explores classic bistronomy and the heart of Japanese food in an imaginative bar offering that will keep you coming back time and again."
Despite his desire to create unique dining experiences and hybrid menus, Luke says he is something of a traditionalist in the kitchen, sticking to classic, tried and true ingredients.
"I rarely cook with unusual products. There is no need to toss in any exotic, out-of-this-world ingredients when the basics have served us well for centuries – you know what they say – if it ain't broke, don't fix it!"