In honour of International Women's Day on Wednesday, March 8, we take a look at women in the wine industry - it is hard to go past the influential women who have helped shape the family business,
Brown Brothers
.
More than 130 years after John Francis Brown planted 10 acres of vines in Milawa, Victoria, his great-grandchildren are now making and marketing the wines that bear his name - a generation that is being dominated by women.
Leading the way are Eliza and Cynthia Brown, who drive strategic direction at board level; Caroline Brown, who looks after Corporate Communications; while Katherine Brown is the Local Area Marketing Manager and Emma Brown is the Group's Marketing Manager.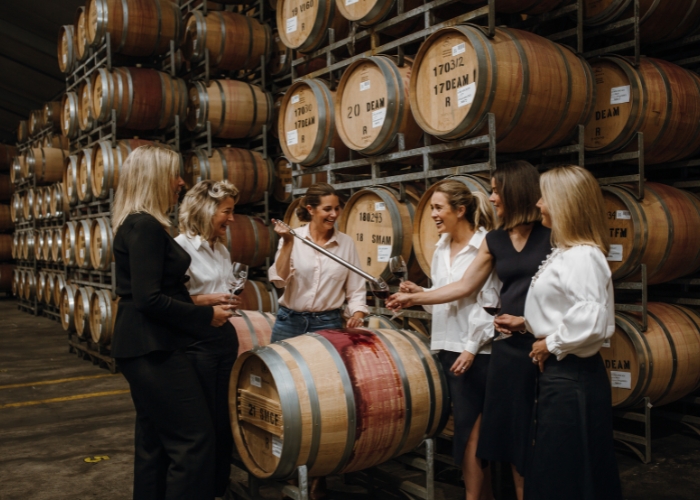 Katherine, who was named one of the Top 50 winemakers in the 2018 Young Gun of Wine awards, says driving the family business forward is at the heart of everything she does and that includes supporting women in a largely male-dominated industry.
"As one of Australia's First Families of Wine (AFFW), we value our next generation's approach to innovation, thoughts and ideas and my grandfather would be proud to know the business is still a true family affair," says Katherine.
"Although we hold the name Brown Brothers, our business has an extremely strong female influence running through our history, present and future."
Growing up working in the family business, Katherine says the sisters have always thought working together was normal.
"Working in the cellar door even before we were old enough to serve wine, we would be filling up olive bowls and helping out. All we know as sisters is working together and trying to build something together.
"We slip into our spots and we know where each other's strengths and weaknesses are, we are such a great team."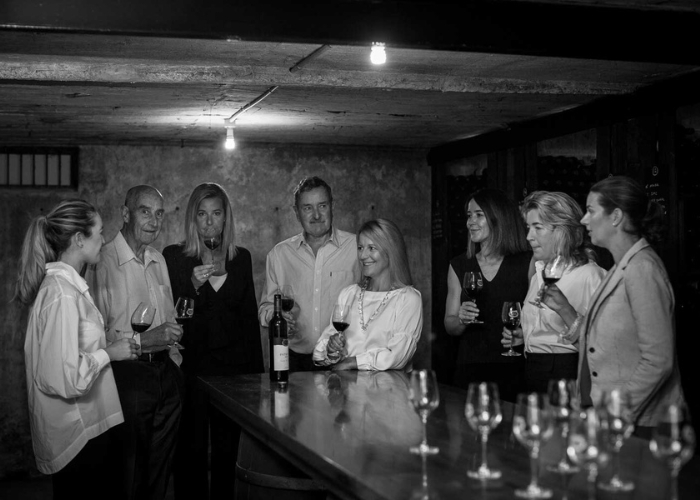 The fourth generation of a business that has been heavily male-dominated, Katherine feels Grandmother Patricia is up in heaven having a good laugh.
"She was always such a great leader of strong women. For someone of my Dad's generation being all boys - four brothers working together - to have a generation that is very female-heavy is just fantastic.
"Chester Osborn from d'Ahrenberg tried to tell me that men who drink high-quality wine seem to produce more baby girls. I don't know if there is any science behind, but if you look at many of the family wine businesses in Australia, they are very female-heavy in the next generation."
Whatever the reason, we are glad the Brown sisters are taking the lead to promote women in the wine industry!