South Africa is not for the faint-hearted – a fact well known to Adelaide Chef, Duncan Welgemoed.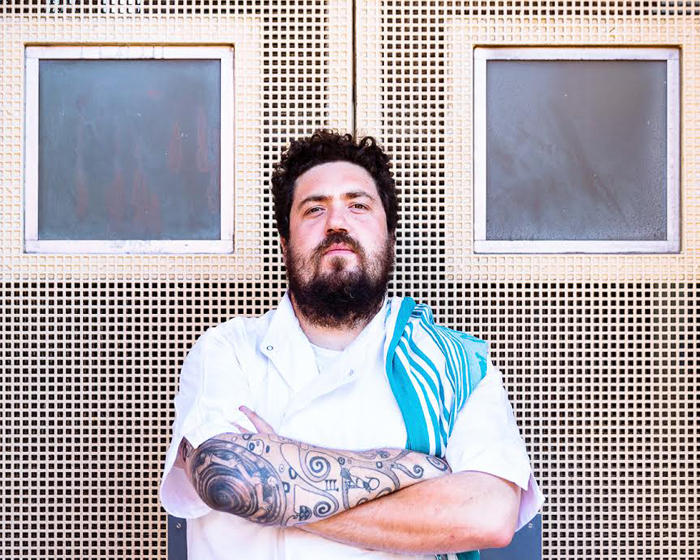 The mastermind behind the city's Chef-hatted Africola restaurant, grew up in Joburg in the 1980s where his ex-bikie father was shot in a bar and their maid raped next to the house, prompting the family to move to the border of Mozambique.
It was there at an evangelical Christian school, Duncan found a love for punk bands Marilyn Manson and Nine Inch Nails, leading to his expulsion for Satanism and worshipping the "Dark Lord."
These days the music is still a soundtrack at the eclectic Adelaide eatery, which has garnered a reputation for thumping beats and unusual eats. At next January's Australian Tennis Open in Melbourne, Duncan will showcase Africola's style and 'slightly poshed-up' fare at one of several pop-up restaurants, catering to tennis-goers' hunger pangs.
"My culinary style is authentic African inspired food and has evolved from my European training and South African heritage," he tells AGFG. "The most important thing I learnt early on in my career is to keep it simple and let the cooking and ingredients shine."
Leaving his homeland at age 17, Duncan arrived in Britain with no particular work plans and bluffed his way into a kitchen job that led to sharpening his craft as a Chef under Michael North at The Goose in Britwell Salome – which achieved a Michelin star during his time there - moving on to another Michelin-starred establishment Le Manoir aux Quat'Saisons.
Falling in love with an Australian girl while in the UK, the couple moved Down Under to marry and decided to stay and raise their family in Adelaide. After co-founding and working at acclaimed Bistro Dom, in 2014 Duncan branched out on his own and opened the quirky and unapologetic Africola, an ode to his heritage and harnessing his bold cooking style.
"I think we have settled into the rhythm of the restaurant after four years," he says. "It's a machine and my team is the best there is. Africola has become bigger than I ever thought it would be, but it's still true to the roots of being a community restaurant – all things to all people.
"We want to continue to push boundaries… get better and tighter, to be more responsible in regards to our cooking processes and to have the happiest staff. That is enough for me."
The lifeblood of Africola is Mpumalanga Fire secret hot sauce – his mother's recipe - which Duncan says is behind all of the restaurant's seasoning. "It's very addictive and balanced. I can't eat without it!"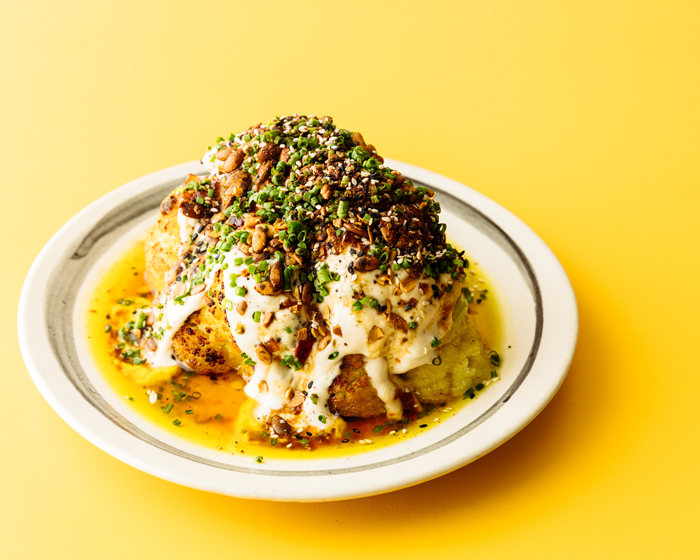 The menu is a moving, changing beast: whether choosing from the 'Feed Me' option or a la carte, expect African-influenced vegetables, grilled and smoked meats, seafood, flatbreads, pickles and natural wine. It is a vegetable recipe for whole roasted cauliflower, capers and dates, which Duncan has chosen to share with AGFG readers.
"This recipe was one of our first hit dishes at the restaurant, basically turning a whole cauliflower into something as satisfying as eating a big, fat steak."
The cauliflower is steamed whole, before being roasted with butter, dates and capers and drizzled with a squeeze of lemon for acidity, at serving. A meal in itself, it is also great shared as a side with charred pork neck and anchovy sauce; or perhaps Wagyu rump cap, braised greens, tomato and chilli.
Many diners will say Duncan's tea sandwich is the most eyebrow-raising item on the menu… a simple dish of crispy chicken skin in a crust-less sandwich served with hot dripping, this ideal snack is packed with so much flavour and best enjoyed teamed with a drop of South African wine from the bar.
Chef's recommendation is a rustic, earthy Kanonkop Pinotage from Stellenbosch, a cross blend of two French grapes – Cinsault and Pinot Noir.
"This was the very first wine I got into and the varietal is unique to South Africa – it is a very old world style wine and distinctly South African," he says.
"My homeland is not for the faint-hearted… I am hopeful the country can turn itself around, but there are many hurdles to navigate yet. It is still my home and I love it dearly."
South Africa's loss is Australia's gain, with both Duncan and Africola set to be at the forefront of Aussie culinary innovation for many seasons to come.