By AGFG Staff. Photos: Kerrie Thomson.
Taking a Hue Cooking Class in South Vietnam really is a labour of love, as AGFG's Kerrie Thomson recently found out.
On holiday with partner Scott, they joined a group class in Hue where everything was done by hand with simple tools – no luxuries like appliances to slice, dice and chop - as they made three Vietnamese dishes from scratch.
"It was such a lovely, casual and relaxed day filled with lots of laughs and good natured ribbing from Anh, our master teacher, if our dicing and slicing was not up to scratch," Kerrie says.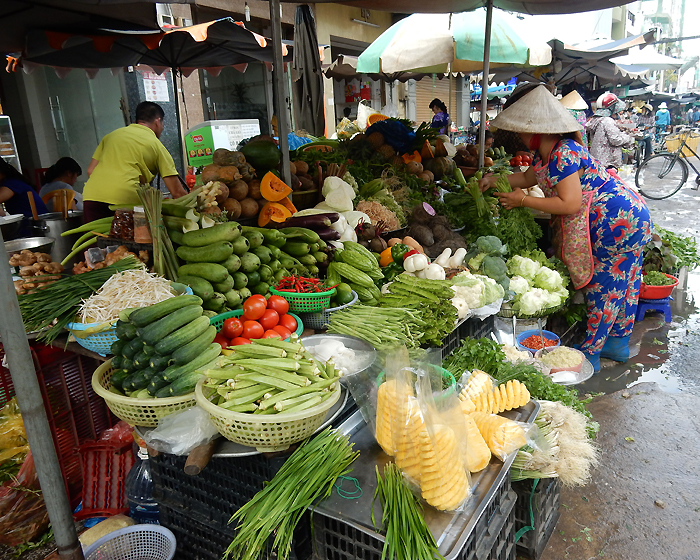 Founded by Anh in 2013 with the idea of sharing authentic Hue and Vietnamese cuisine with food loving visitors, this hands-on cooking class begins with a visit to the local market to learn more about where the ingredients come from. Kerrie really enjoyed seeing all the fresh produce – much of which is not available in Australia –and says her new favourite is mangosteen, the Queen of fruit.
One of the economic, cultural and culinary centres of the country, Hue cuisine is distinctive – locals regard it as the best in the country and it is linked to the food of the Royal Family and Imperial Court. Culinary traditions demand meals are presented aesthetically, harmonising food elements, decoration and colours to create a gastronomic work of art.
Tourists often come to Hue to visit restaurants serving these delicacies, not only to taste but to also understand the culture and art of food preparation. Attending a cooking class is the ultimate way to learn, from being picked up from your hotel, to buying fresh ingredients such as herbs, seafood, poultry, meat and fruit; then cooking up a storm at Anh's house, before tasting the results.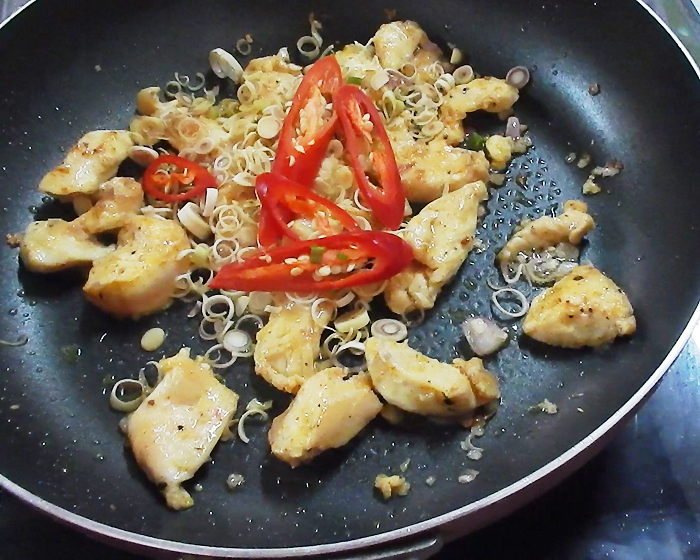 Kerrie, Scott and the remainder of their group replicated three local specialty dishes– green mango salad with shrimp, barbeque pork on lemongrass skewers and peanut dipping sauce and fried chicken with lemongrass and chilli.
"The taste in the final dish was amazing with all the ingredients so fresh and full of flavour, they just danced on our tastebuds; the combination of the free-range chicken, zingy, zesty lemongrass and pow of chilli was sensational," Kerrie says. "Such a fun memory!"
There are three daily group classes with an English speaking guide, while those intent on a more intimate experience can choose a private cooking session and select any three dishes to create. Hue Cooking Class also offers food tours by foot or motorbike to visit street food vendors, restaurants and local night life.
Piqued your interest in cooking Vietnamese at home? Click here for more recipes.