For many loved-up Aussies, Valentine's Day means jetting off on a romantic overseas getaway – but this year, with international holidays off the table, it is harder to bring an egg-ceptionally memorable experience to Sunday, February 14.
Sunny Queen
is dishing up the ultimate destination dinner menu for couples with two egg-xotic recipes, inspired by two of the most romantic places in the world.
Australia's much-loved smiley-faced eggs have whipped up egg-stra special dishes to take lovers on an international taste adventure to the Maldives and Venice.
Sunny Queen
General Manager Marketing and Innovation, Isabelle Dench says current travel restrictions should not stop us from egg-speriencing an international culinary journey on the most romantic day of the year.
"We haven't been able to travel a lot overseas this year and we may not be able to travel this Valentine's Day, however many of us have grown an appetite for international culinary delights," she says.
"This is why we wanted to bring the world to Aussies with recipes that transport us straight to the most iconic cities of love after just one bite."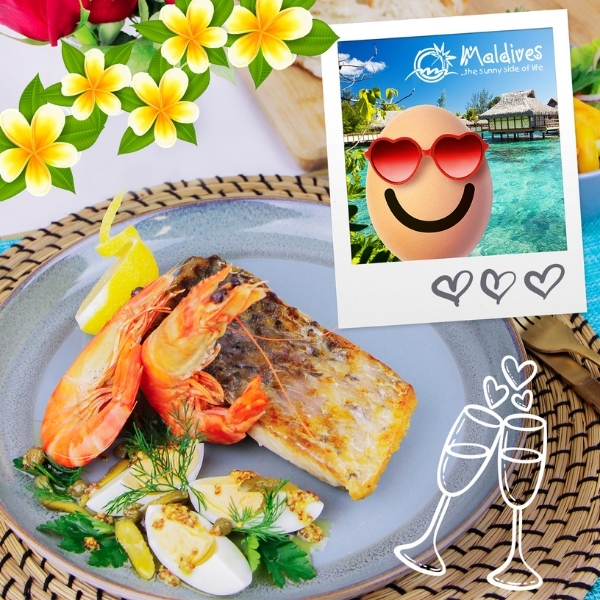 "Our Sunny Queen Farms eggs wear a smile all-year-round and the romantic season is the perfect moment to bring a smile to your loved one with a food journey like no other," Katrina says.
Dive into the Maldives aqua ocean with dinner of crispy skin barramundi – an easy dish to make full of the flavour of the ocean - to take you to one of the most romantic places on the planet. Just imagine serving it on the deck of your private water bungalow on one of the remote Indian Ocean islands that make up this country.
Then take your sweetheart on a gondola ride through Venice's canals with a dessert of baked mascarpone and raspberry tart – ideally accompanied with chocolate-dipped strawberries and a glass of bubbles.
Happy Valentine's Day everyone!