What do you love about hospitality? Culture? People? Food? Coffee? Wine? Connection?
The list can go on about what hospitality brings to our communities. So right now, what are you doing to support the industry? Times are tough for everyone at the moment, especially those in the hospitality industry and we want to show our support.
Foodie Coaches
is carrying out a campaign to raise awareness for venue owners and encourage support for the industry - help your community by eating local, whether dining in or ordering takeaway.
In partnership, each week AGFG will highlight local venues for you to show your loyalty to: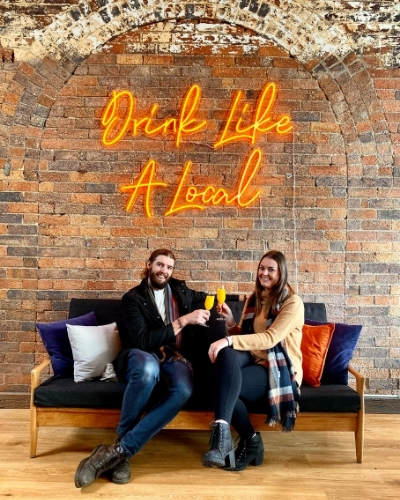 Kate and Peter from The Local Glen Innes…try their new pizza menu.
"We started The Local when COVID first hit and we realised there was so much potential with all the fantastic local produce, tight knit community and a lot of younger people returning home for a better quality of life," they say.
"Due to COVID restrictions, we have seen a fall in both our traveller and local trade. In the past few weeks our turnover has reduced 40%-50%, while we are lucky to be still operating as usual, as a young business this reduction puts extreme pressure on us to keep serving our community and keep our great team together.
"We are still open with slightly reduced hours in the café, however we have taken this opportunity to roll out a new pizza menu in the bar for dine in and takeaway."
Georgie and Andrew bring people together through food at
Smoults Larder
on Whatley Crescent in Maylands, WA: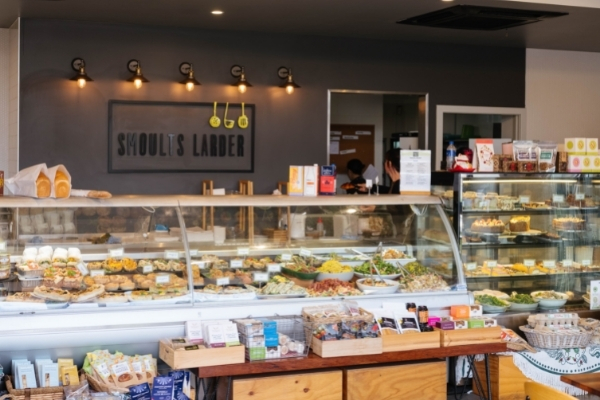 Smoults Larder in Maylands, WA.
"Our favourite part about running this venue every day is seeing our regular customers come in and enjoy the conversation, food and coffee," the pair says. "Due to restrictions, many hospitality venues have struggled. We were extremely fortunate to be surrounded by wonderful businesses and a strong community, which saw us through.
"Currently there are a lot of businesses especially in NSW and Victoria, who are doing it extremely tough. If you have family or friends there, please keep reaching out to them with a call, text, email or card."
If you really want your halo to shine, the pair suggests sending a surprise, such as a voucher, something yummy, indulgent, or outrageous from one of their local hospitality businesses.