By David Ellis.
With fifteen years at the computer and behind the microphone, David Ellis is one of Australia's most-widely read and listened-to writers and broadcasters about everything to do with wine and travel.
Three bottles of near-250-year-old wine have sold at auction in France for a whopping 253,000 Euros – or around a touch under AU$400,000.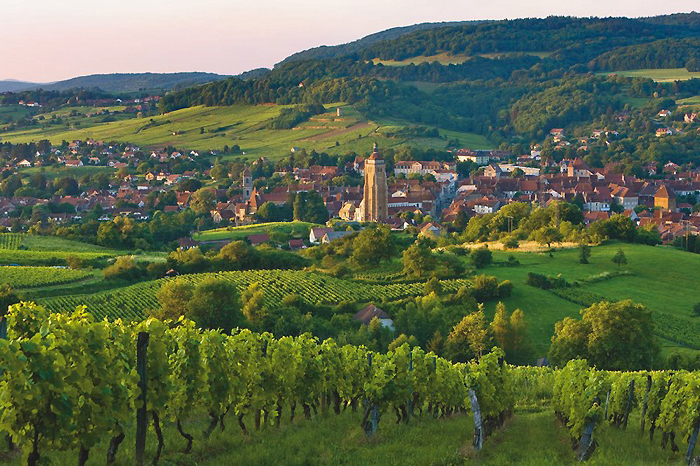 Picturesque little Arbois in eastern France is surrounded by vineyards from whose fruit these wines were made 244 years ago. (ArboisTourisme)
The Vin Jaune wines (the name means "Yellow Wine" because of the colour) were made by Anatoile Vercel in 1774 at his vineyard and winery in the Jura region near France's border with Switzerland, and have been carefully stored since then in the Vercel family cellar in the little town of Arbois.
They were made from Savagnin grapes that were harvested 244 years ago during the reign of King Louis XVI.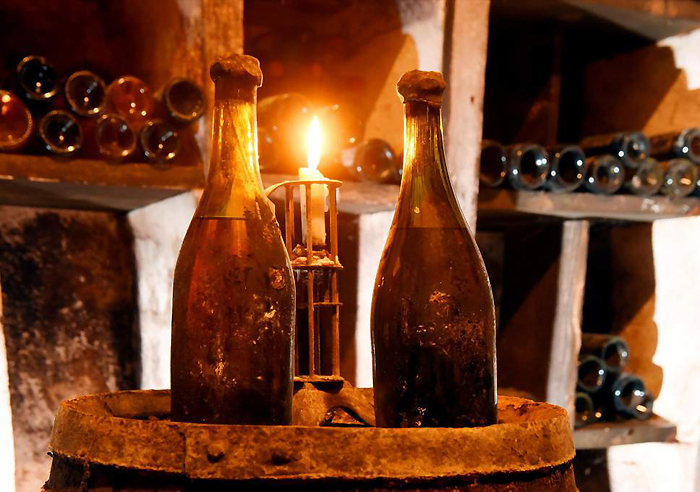 Two of the three wines made in France back in 1774, and just sold at auction by their maker's descendant family for a little under $400,000. (Image: Jura Encheres Auctions).
One of the bottles fetched E103,700 (AU$162,500) at the recent auction in Eastern France, another E76,250 (AU$119,490) and the third E73,200 (AU$114,700,) the buyers being avid collectors from Canada and the United States, and amongst some fifty who participated in the auction.
In 1994 two other bottles from the same 1774 vintage Vin Jaune were opened and tasted by a panel of 24 of Europe's most-respected wine professionals, who described the wines as "amazingly still-drinkable with nuances of walnuts, spices, curry, cinnamon, vanilla and dried fruits."
Savagnin grapes from which this dry white wine is made are not to be confused with Sauvignon Blanc, that originally hailed from the Bordeaux region of France, and makes a totally different wine altogether.
And interestingly, the ones just sold are in 870ml bottles – 120ml larger than today's standard 750ml size. But what they'd taste like will most probably never be known, for now that they've hit the auction circuit, they'll stay there going up in price every few decades when they're taken out for a run amongst collectors and investors.