By Leigh O'Connor, Editor.
In January this year, Mindy Woods became the first Indigenous woman to win a coveted Australian Good Food Guide Chef Hat for her Byron restaurant
Karkalla
.
Debuting at 13 Hats, this proud Bundjalung woman of the Widjabul Wia Bul clan says the past few months have been an incredible experience that has created so much pride and momentum within her community.
"That is really what my business is all about, doing something to give back to my community and mob and really create momentum about increasing representation in the native food sector within Australia," she says.
"It's been an incredible journey that I couldn't have done without the support of my elders and my mob and I'm really proud we can keep pushing forward with it."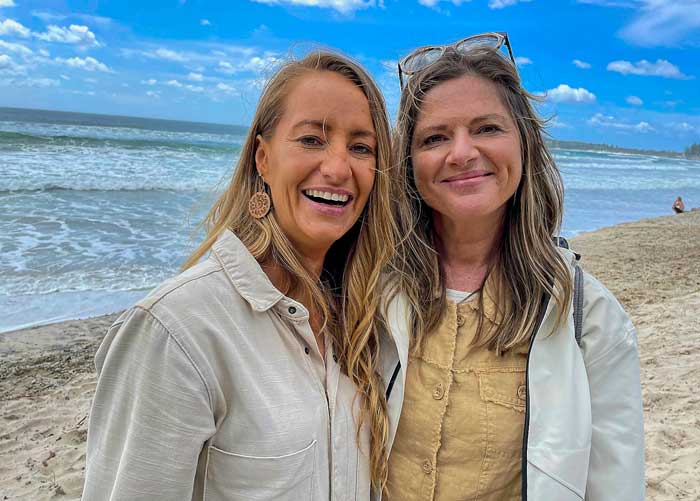 Now this former MasterChef contestant is taking to our TV screens again on September 28 as she joins Julia Zemiro in SBS's documentary series
'Great Australian Walks'
. This series covers 10 journeys with a variety of guests from historians to local legends, surfers and new Australians, who all reveal surprising and inspiring stories about Australia's vibrant landscapes.
Mindy appears alongside Julia in Episode 8
'Cape Byron'
, teaching her co-host about the region's plethora of delicious native ingredients like karkalla (Australian pigface), smoked wattle seed, lemon myrtle, finger lime, macadamias, Warrigal greens, coastal succulents and saltbush.
It was only in 2022 that Mindy opened her intimate 30-seater Karkalla restaurant and recalls how 'not having two bob to rub together' meant a huge effort from her parents, uncle and mother-in-law to scrub the building down and paint it.
"It was all about my family getting together and really believing in what I wanted to achieve, along with the support of my partner to take this on as we embark on a social and cultural mission to connect people to our beautiful First Nations culture through food," she says.
"To be honest, there have been times when I've just wanted to throw my hands up in the air and give up because it has had its challenges."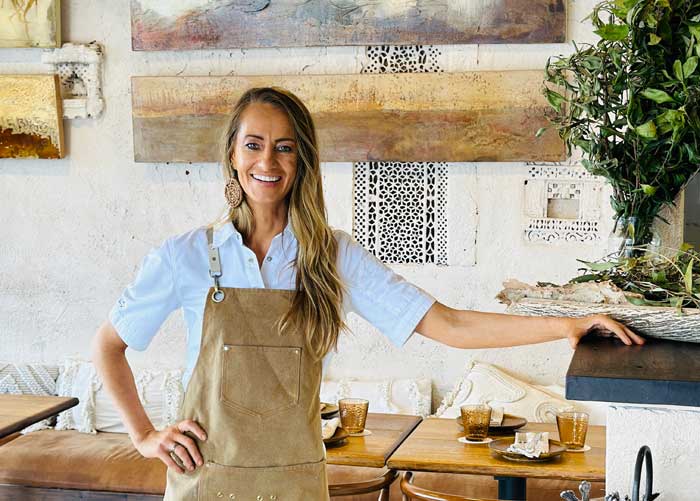 Mindy says the SBS show is a great way to connect with the wider Australian audience, making people consider when they are out walking the ancient culture that was walking there before them.
"Do we reflect back and think that we've taken this beautiful landscape for granted? Do we think back to the ancient history that existed here thousands of years before we all came along?"
While most of us consider Byron to be a beach town, for First Nations people it is a 'meeting place' - an ancient and sacred place where the mob would congregate for thousands of years.
Standing under an ancient pandan tree, Mindy and Julia discuss the connection First Nations people have to country and how the normal person just out for a beach walk doesn't take any of this into consideration.
So, what are her favourite native ingredients to cook with?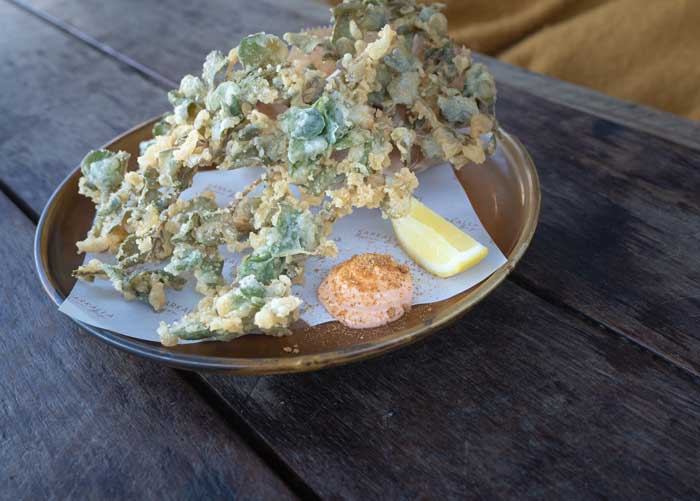 "We come from a native food bowl – we've got beautiful finger limes, the original citrus of the world – and coastal succulents that taste like the ocean. It's a flavour that comes from nature, a flavour that comes from country.
"I feel like when we are taking something that is seasonal and local, we're adding a real taste of country, a real taste of culture to our food."
Mindy says the best way to experiment is to swap out an ingredient for its native companion, such as using samphire instead of asparagus in your next dish.
"The beautiful thing about native food is that it allows you to really impart flavours and textures that take simple home cooking to the next culinary level because they are so unique."
'Great Australian Walks with Julia Zemiro' airs on SBS at 7.30 pm on Thursdays.
AGFG acknowledges the Traditional Owners of Country throughout Australia and their continuing connection to land, sea and community. We pay our respects to them and their cultures, to the Elders past, present and emerging.