Are you always on the lookout for a new café, bar or restaurant to indulge yourself, family and friends?
No sweat…we have you covered! Every week AGFG will aim to let you know what new venues have opened in your area and why you should give them a try.
You can help too – just click
here
to email our PR team and let us know of a new eatery in your suburb so we can inform everyone and help these establishments thrive and survive.
At
WOLF
restaurant on Main Street in Tamborine Mountain, a spacious dining area with polished floorboards and a wood fire welcomes you to a comfortable and contemporary dining experience. A rising star of the Queensland restaurant scene, Chef Angeline Olive leads a team that prepares ethically sourced seasonal ingredients with passion and precision to create delectable Modern Australian cuisine.
Why should you drop in for a meal at WOLF? Here are three good reasons: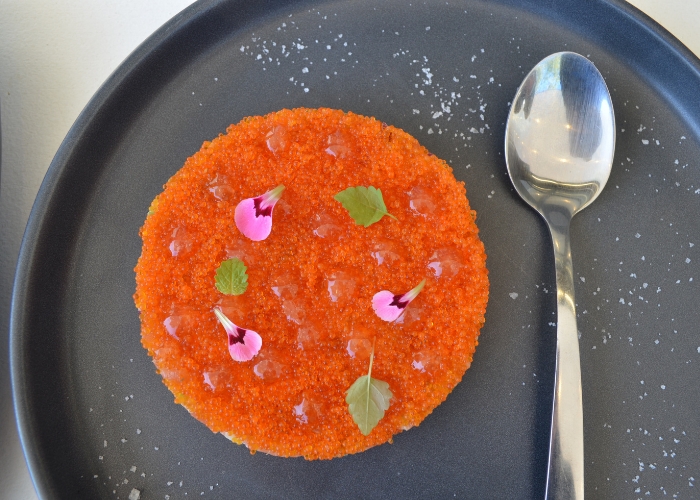 What's your most popular dish/drink:
Our must-try dish is black kingfish, with treacle labneh, beetroot, radish, saffron, fennel and pollen – sustainably farmed by Rocky Point Aquaculture, whole fish are broken down and prepared onsite by our skilled Chefs.
As for a drink, don't go past our gin and tonic, made using handcrafted WOLF Gin thanks to our friends at Cauldron Distillery at Tamborine Mountain from botanicals inspired by the WOLF menu, including fig, macadamia, lemon myrtle, finger lime, pink peppercorn and angelica root.
What's your point of difference:
Nestled in the picturesque hills a short drive from the botanic gardens, wineries, waterfalls, rainforest and lookouts, WOLF provides a haven for lovers of good food embedded in a relaxed, beautiful setting that is only an hour's drive from Brisbane, or 45 minutes from Surfers Paradise.
We aim to serve food that is a notch above standard restaurant fare in a relaxed, comfortable setting that only Tamborine Mountain can provide.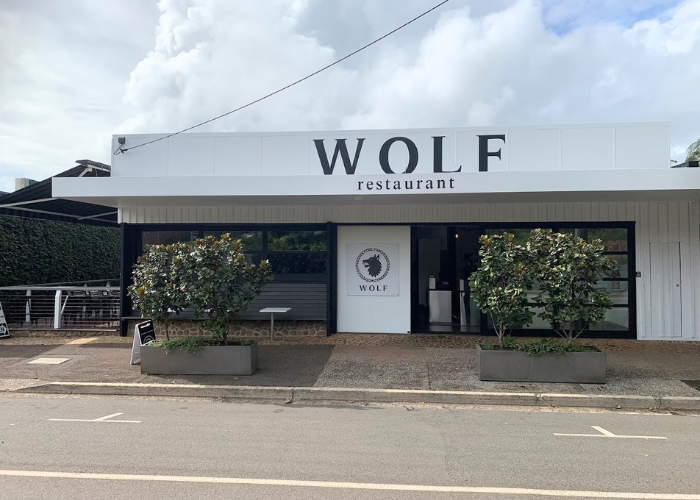 What is a fun fact that not many people know about the restaurant?
Our food and beverage group runs seven kitchens, among which WOLF is the jewel in the crown. We are very proud to offer career pathways for local youth with a passion for food - two of the founding WOLF Chefs have come through our apprenticeship pathway.
By combining this youthful energy and creativity with experienced Chefs who have worked in some of Australia's very best restaurants, a cutting-edge contemporary menu has emerged which reflects a meeting point between respect for technique, precision, attention to detail and a desire to push boundaries in ways that forge a distinctive personality and style that is unmistakably WOLF.