Are you always on the lookout for a new café or restaurant to indulge yourself, family and friends?
No sweat…we have you covered! Every week AGFG will aim to let you know what new venues have opened in your area and why you should give them a try.
You can help too – just click
here
to email our PR team and let us know of a new eatery in your suburb so we can inform everyone and help these establishments thrive and survive during pandemic times.
For crispy chicken with a twist head to
Korr Jee Chicken
on Acland Street in St Kilda. This new chick on the block oozes a trendy vibe of chicken wall murals, blond wood table settings and banquette seating, making it all too easy to linger over a plate and glass of wine. 'Korr Jee' means roast chicken and that's what they do best!
Why should you drop in for a meal at Korr Jee Chicken? Here are three good reasons:
What's your most popular dish/drink:
Our must-try dish is definitely a Korr Jee itself! Especially if you choose to go with a pack where you can choose a delicious and healthy side dish like our coleslaw salad, or delicious buttery mash to match the roast chicken perfectly.
We are also quite proud of our bar selection - proudly pouring Mountain Goat, an award-winning brewery beer from Pirate Life (South Coast Pale Ale) on tap – plus amazing cocktails on offer, including a classic Pina Colada and our own Peach Margarita.
What's your point of difference:
What sets us apart is the chicken itself. Sourced from our suppliers in South Gippsland, it is brined and then dry-aged to add flavour, aromatics and lock them in. Prepared with absolutely no artificial, or processed ingredients; this whole process makes our Korr Jee chicken juicy and succulent with crispy golden skin.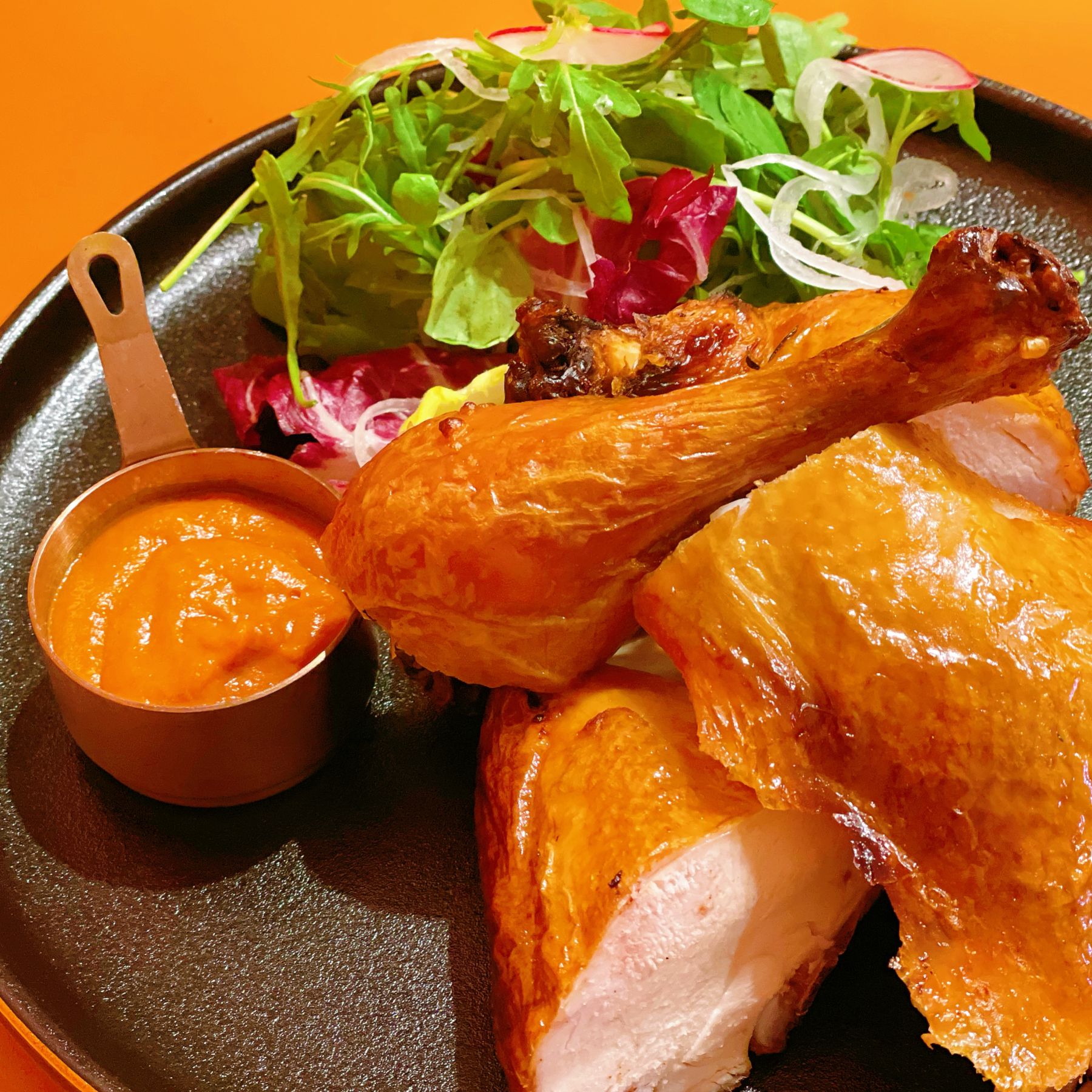 What is a fun fact that not many people know about the restaurant?
People may not realise that we specialise in roast chicken - while the name Korr Jee can potentially be assumed to be Korean fried chicken, it is actually Shanghai dialect and translates to roast chicken.
We also offer a crispy chicken burger with coleslaw and a classic parma with a twist. We aim to be a trending establishment with great chicken, good music and awesome beverages; we hope to build a good relationship with our customers, especially the locals.