Are you always on the lookout for a new café or restaurant to indulge yourself, family and friends?
No sweat…we have you covered! Every Monday AGFG will aim to let you know what new venues have opened in your area and why you should give them a try.
You can help too – just click
here
to email our PR team and let us know of a new eatery in your suburb so we can inform everyone and help these establishments thrive and survive during lockdown and pandemic times.
Tokyo Den
on Burwood Road combines the flavours of traditional Japanese cuisine with the dynamic trends of Sydney's food culture to present an all-you-can-eat experience to Burwood diners. Expect authentic surrounds of dark wood table settings with red accents and feature wall; while softly glowing lights add a romantic touch for evening meals.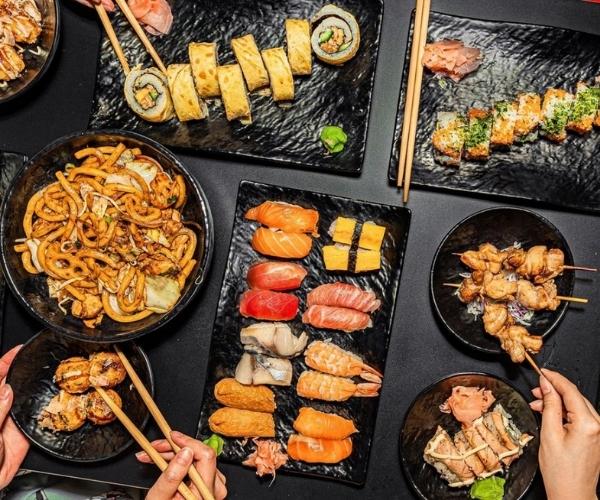 Why should you dine at Tokyo Den? Here are three good reasons:
What's your most popular dish:
Between the collaboration of Chef Tim and Chef Sukri and other members of the culinary team, who collectively have more than 40 years of Japanese cuisine experience, Tokyo Den offers more than 50 mouth-watering dishes on the menu.
These include a wide selection of traditional charcoal hibachi like yakiniku Scotch fillet, teriyaki chicken and ikayaki – char-grilled squid with housemade seaweed butter; along with all-time favourite crispy chicken katsu and tempura prawns, to some refreshing Japanese pickles, fermented kimchi and a wide selection of sushi and sashimi.
What's your point of difference:
Under a strong team of culinary professionals, we have developed a menu that preserves the delicate flavours of Japanese cuisine while adding the Chefs' modernistic elements, to create something that will suit a wide range of palates.
What is a fun fact that not many people know about the restaurant?
We are an all-you-can-eat restaurant for only $38.80 per person - you can really enjoy yourself in the 2-hour sitting, as everything is freshly cooked to order. Alternatively, we also have a takeaway menu and delivery service.