As we contemplate the last month of Summer and the arrival of cooler Autumn weather, it is sometimes hard to find inspiration at meal times.
Why not give the last days of Summer an Indian twist? Thanks to
The Spice Tailor
, we have three delicious recipes to try at home sure to tempt all taste buds and turn dinner time into fun time.
Serious about bringing authentic dishes from India and beyond straight to your kitchen, The Spice Tailor offers a range of curry, biryani, dahl and paste kits to make the most out of family meals…it is up to you to find your own spice route.
These
crunchy rendang vegetable lettuce wraps
are sure to be a dinner winner with the kids – whole romaine or iceberg lettuce leaves filled with tofu, mushrooms, water chestnuts, sweet corn and green beans.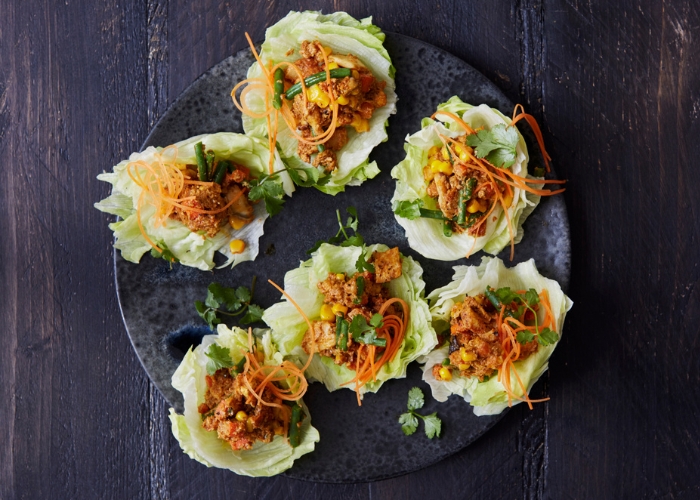 A great way to get more vegetables on the plate and fun to eat with just one hand, these wraps are flavoured with The Spice Tailor Indonesian rendang sauce. Full-bodied and richly flavoured, this curry is perfect slow-cooked with beef, but also delicious with chicken, lamb or duck.
Seafood and curry go hand in hand in Indian cuisine – this recipe for
Keralan coconut mud crab
is a simple meal to serve to family and friends and let them get their hands dirty! This is a delicately balanced, mellow coconut curry with gentle spicing and layers of flavour, ideal for those who love milder Indian flavours.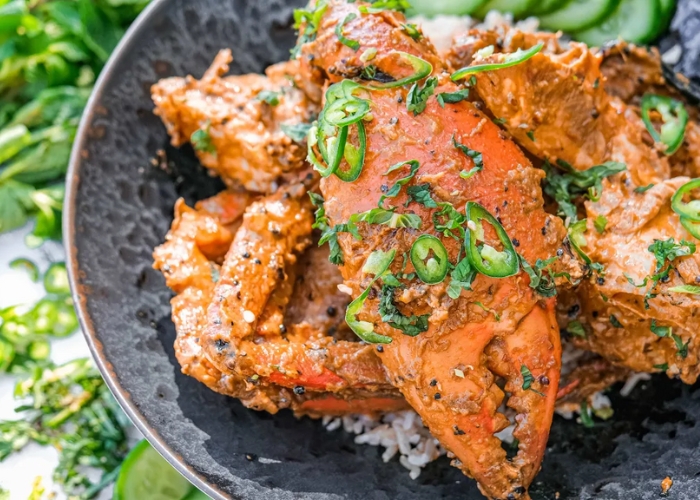 If you can't find mud crab, any other whole crab will do; alternatively, prawns or firm white fish would be a delicious substitute. Keralan curry paste also combines well with chicken, eggs and vegetables.
Tandoori prawns and pineapple salsa
are the perfect start to a Summer meal, or as a main with a salad and rice on the side. Using The Spice Tailor Malabar paste and thick coconut yoghurt for the marinade, the prawns take only a couple of minutes to grill on a pre-heated griddle pan; or you can cook them in a foil tray on the BBQ for extra smoky flavour.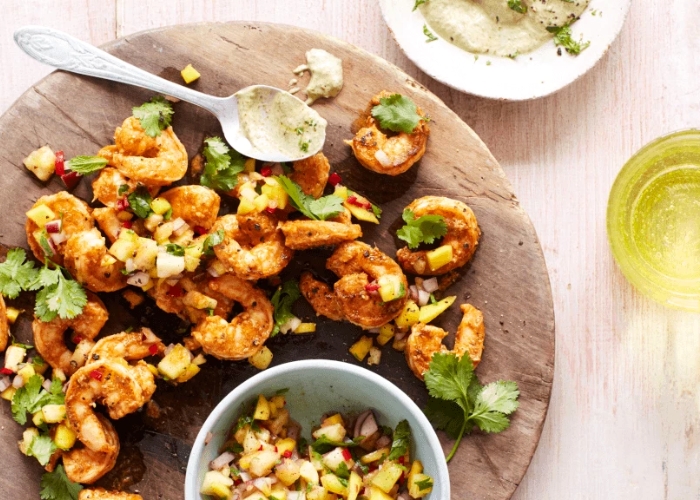 For more The Spice Tailor recipe inspiration, click
here
.