Sangria is practically just fruit salad…does that make it a health food?
My friend gets annoyed when I mess with her red wine, I added some fruit juice and now she's Sangria than ever - let's hope she gets over it by National Sangria Day on Sunday, December 20!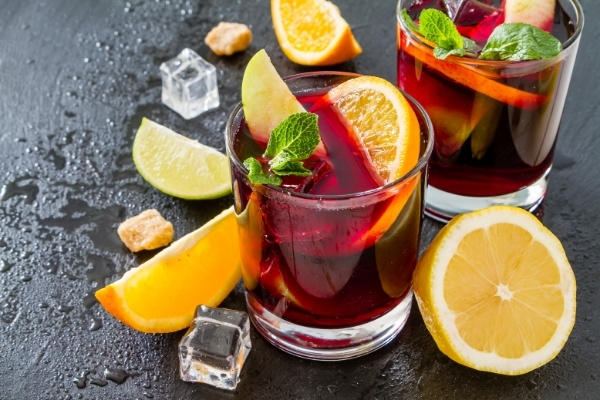 Flavours of Spain Catering's Sangria recipe.
What could be better than a day dedicated to wine? It's the perfect excuse to meet friends and sample the delicious fruity drink that is one of Spain's claims to fame – make sure yours packs a punch.
Named after the word
sangre
, which means blood, the first Sangrias were heavily watered-down mixes of wine, water, herbs and spices; basically anything was added to kill off the bacteria in the water and disguise the taste of mediocre table wine.
Today, spiced wine is an ancient and much-loved tradition – even though it originates in Spain and Portugal, it's enjoyed worldwide and is most popular as an iced outdoor treat in the Summer.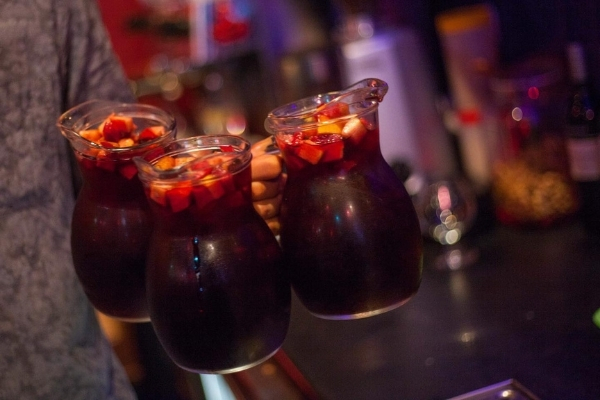 Kanela Flamenco Tapas Bar and Restaurant's Sangria jugs.
Pinot Noir and Grenache are ideal wines for red Sangria, while if you want to make the white version try Sauvignon Blanc, Chardonnay and Pinot Gris; the fruit content is entirely up to you – think strawberries, oranges, peaches, apples and other Summer treats.
An iced pitched of Sangria is both cool and refreshing, making it a perfect Christmas punch for the grown-ups!
Try this
recipe
, which can be made the day before and allowed to infuse in the fridge; let's go on sunset rides and drink Sangria all Summer!