By Laura Rancie.
Something Aussies love as much as a Sunday session is a good old-fashioned picnic! With an abundance of open spaces, from coastal destinations to rural settings, we have the perfect backdrop for outdoor feasting.
A well-planned picnic is more than just a delicious meal, however, there is an art to the perfect picnic. In this article, we'll guide you through the steps to construct a gorgeous Australian picnic, from selecting the location to preparing a menu to capture the essence of that Sunday vibe.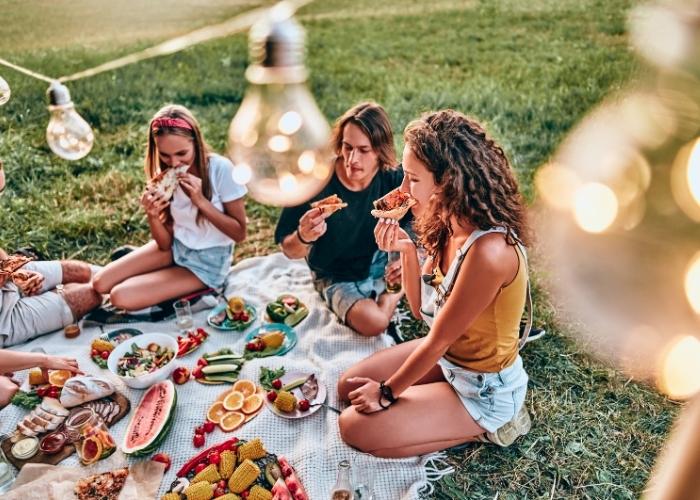 1. Location, Location, Location:
The first and most crucial step in constructing the perfect Australian picnic is choosing the right location. Whether you're looking for coastal beauty, serene parklands, lush rainforests, or rustic outback settings, we have it all. Some popular choices include:
Beaches:
Opt for a beach picnic anywhere along the iconic Bondi to Coogee walk in Sydney, the pristine Gold Coast beaches in Queensland, or rugged Wineglass Bay in Tasmania. Remember to bring a beach umbrella for some shade, sunscreen and water to stay hydrated under the sun.
National Parks:
Explore the beauty of Australia's natural landscapes by having a picnic in one of the many national parks. The Royal National Park in New South Wales, the Grampians in Victoria and Kakadu National Park in the Northern Territory offer stunning views and wildlife encounters.
Botanic Gardens:
Many cities have enchanting botanic gardens that provide a perfect backdrop for a picnic. The Royal Botanic Gardens in Sydney, the Royal Botanic Gardens in Melbourne and the Brisbane Botanic Gardens are all splendid choices.
Wineries:
For a more refined picnic experience, consider visiting a vineyard. You can savour local wines and many wineries include Chef-hatted restaurants, with some offering takeaway. The Yarra Valley in Victoria and the Hunter Valley in New South Wales are renowned wine regions.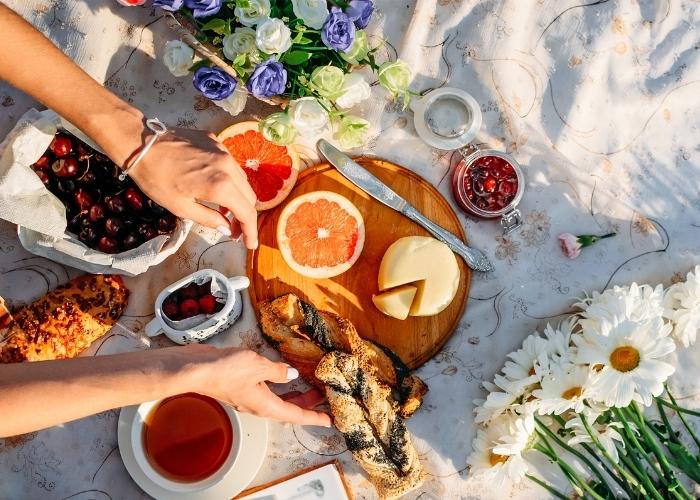 2. Packing the Essentials:
Once you've decided on the location, it's time to gather the essentials for your picnic. Because picnics often require more than just a blanket and a basket, here's a checklist to ensure you're well-prepared:
Picnic Basket:
Invest in a quality picnic basket or a cooler bag to carry your food, drinks and utensils. Ensure it has enough compartments to keep things organised.
Blanket or Rug:
A comfortable and spacious picnic blanket is a must. Look for one that is waterproof on one side to keep you dry on damp grass.
Utensils and Tableware
: Pack reusable plates, cutlery and glassware to reduce waste. Don't forget a corkscrew if you plan to enjoy some wine.
Chairs:
Lightweight, foldable chairs can provide extra comfort, especially if you're planning an extended picnic.
Sun Protection:
Sunscreen, hats, sunglasses and umbrellas are vital to protect yourself from the harsh rays of the sun.
Insect Repellent:
Depending on your chosen location, insects can be bothersome, so carry insect repellent to keep them at bay.
Entertainment:
Consider bringing along books, board games, or a frisbee for entertainment between bites. Even evening picnics can be fun when you rug up under a blanket and watch a movie under the stars on your laptop.
Trash Bags:
Always clean up after yourself by packing trash bags to dispose of waste properly.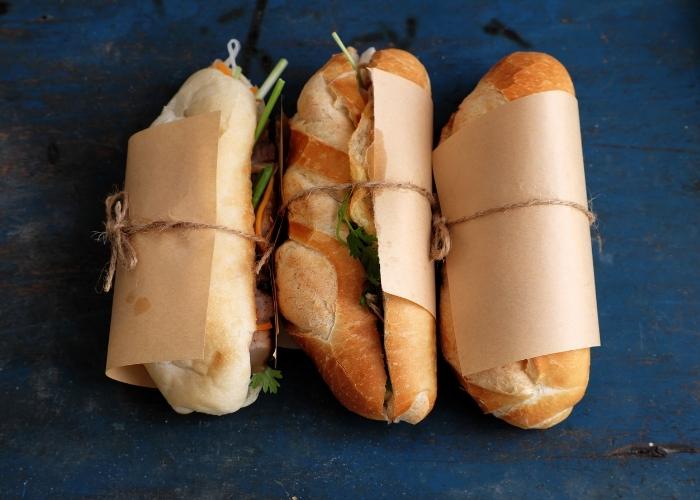 3. Decide on the Time of Day:
A dawn picnic at the beach watching sunrise will require different equipment and ingredients than a lazy afternoon picnic, or a brunch setting. All are excellent options to try.
4. Crafting the Aussie Menu:
Picnicking provides the perfect opportunity to enjoy some of your local region's abundance of fresh and seasonal ingredients. Here's a sample menu inspired by Australian flavours.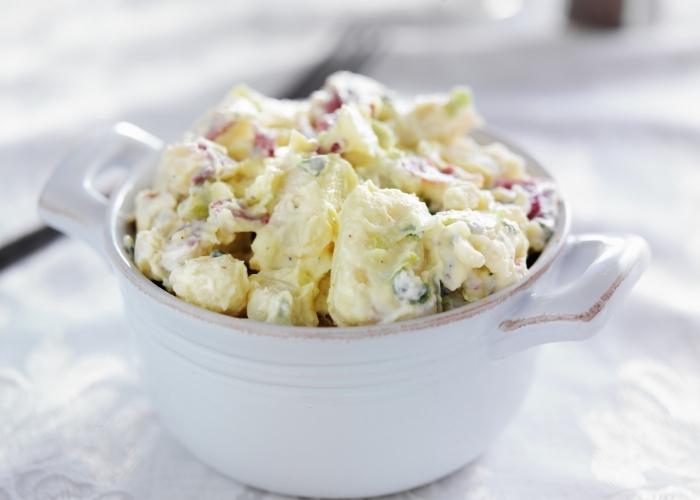 Damper:
This traditional Australian bread is easy to make and perfect for picnics. Pair it with butter and golden syrup or jam.
Anzac Biscuits:
A sweet, oaty treat with a history dating back to WWI. Anzac biscuits are a patriotic favourite.
A Freshly Made Dip:
Think broccoli and cheese, or white bean dip. Add some garlic, olive oil and lemon and you've got a quick winner.
Homemade Banh Mi:
Although Vietnamese in origin, this is such a great way to feature local fresh ingredients as the hero in your feast. Sliced cucumbers, coriander, grated carrots, chicken pate and a roast chicken from the supermarket to make it easy. Just add mayo, green onion and a dash of chilli. For vegetarians, sub chicken for tofu.
Prawn and Avocado Salad:
A fresh and zesty salad made with succulent prawns, ripe avocado and a tangy dressing.
Quiche Lorraine:
A French-Australian fusion, this savoury tart filled with good quality ham, eggs and cream is a popular choice for picnics and super easy to make ahead of time.
Potato Salad:
A creamy, tangy potato salad with a hint of Dijon mustard is a great accompaniment to any picnic.
Sausage Rolls:
Made from puff pastry and seasoned meat, when they're homemade – they are absolutely delicious and perfect to carry along.
Roasted Veggie Platter
: A selection of roasted vegetables drizzled with olive oil and herbs provides a healthy option.
Lamingtons
: Coated in milk or dark chocolate and desiccated coconut, how can you go wrong?
Fruit Salad
: Who doesn't love an entire platter full of cut-up watermelon at a picnic?
Trifle
: Another Aussie classic, easy to make and suitable for transport.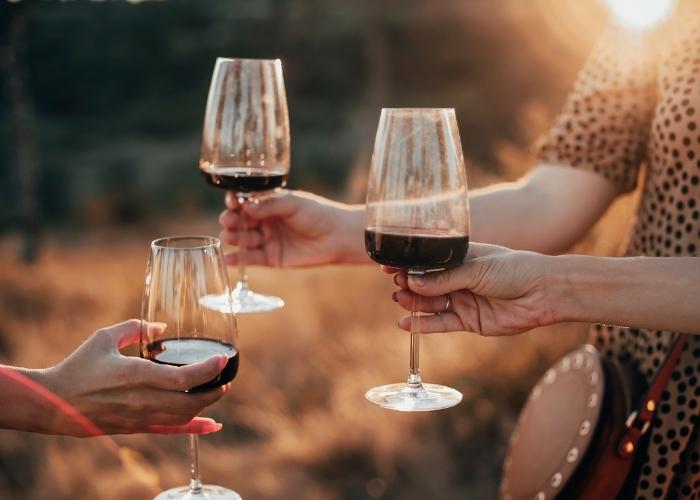 Wine or Beer:
Choose local wines or craft beers to savour the flavours of your local region.
Lemon Myrtle Iced Tea:
A native Australian herb, lemon myrtle, infuses a unique, refreshing flavour into iced tea.
Bottled Water:
With a splash of lemon slices, orange slices and ice, you have a Summer winner.
Sunday vibes don't just start and stop on a set day at a set time. It's a vibe. A way of life. For most Aussies, that Sunday session feeling lasts all Summer long and Summer in Australia is all about BBQs and picnics. We hope you enjoy yours. Every Sunday.