By Leigh O'Connor.
Two Good Co
exists to change the course of the lives of vulnerable Australian women, all inspired by the power of food.
Through creating, selling and donating delicious, nutritious food and products – as well as the meaningful employment of women in its kitchens and café – this Sydney-based social enterprise supports women in crisis by believing in them until they believe in themselves again.
Releasing its third cookbook,
'Change the Course'
– Two Good pays homage to its origins and core belief that having less time or money should never mean less love and nourishment. Good food prepared with care is a universal act of love and self-love, with the power to change the course of someone's life.
Starting as an organic soup kitchen at St Canice's in Kings Cross, Two Good has expanded to sell restaurant quality dishes, which have been designed by some of Australia's top Chefs, including Kylie Kwong, Andrew McConnell, Darren Roberston and Matt Moran, along with premium homewares and toiletries.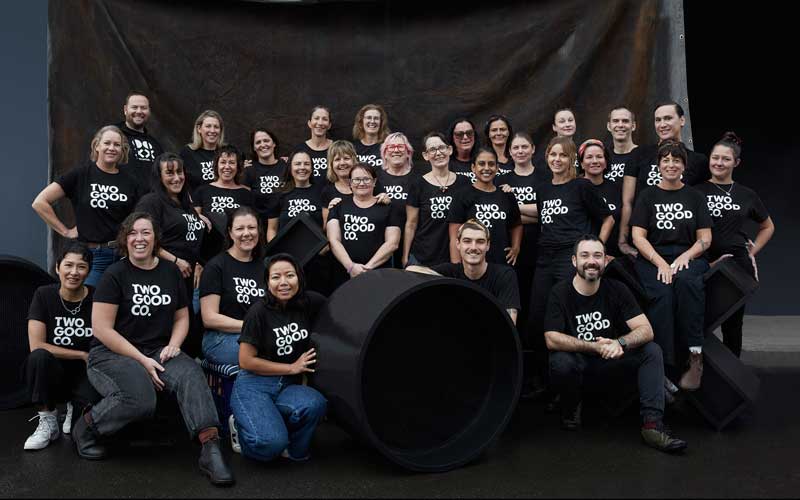 Delivering more than 218,000 meals to refugees and shelters since the business began in 2016 as well as providing more than 37,000 hours of paid work, Two Good Co is definitely changing the course.
With an emphasis on simplicity and adaptability, this third cookbook is thoughtfully curated into six chapters – Fridge and Pantry Heroes, Nourishing Breakfast and Brunches, Savoury Snacks and Sambos, Simple Lunches and Dinners, Slower Meals and Feasts and Desserts and Sweet Treats.
The recipes are shorter, the ingredients simpler and the techniques more adaptable, all designed to help achieve the same goodness with less. They have been contributed by Two Good's diverse community, from vulnerable women employed in the kitchen to globally renowned Chefs, beloved personalities and Australian producers.
"This is more than just a cookbook," says Two Good's founder, Rob Caslick. "It is a catalyst for change, a source of employment and a symbol of love.
"Each recipe is thoughtfully crafted to inspire creativity in the kitchen and bring people together around the table. We hope this cookbook becomes a trusted companion, encouraging readers to embark on their own culinary adventures and enjoy the transformative power of good food."
AGFG shares two recipes from the book with readers, allowing you to become part of the movement to change people's lives: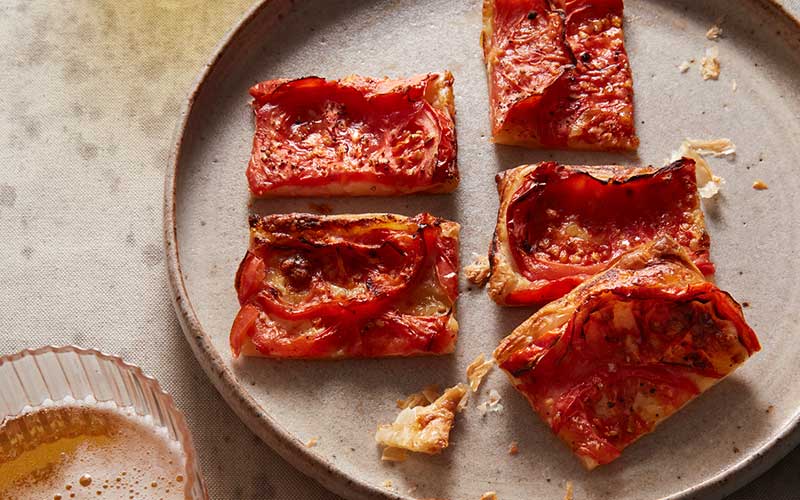 Chef
Martin Benn
and his wife Vicki have been friends of Two Good Co for many years, working together on events along with generously sharing many recipes for its menus and cookbooks.
Here he shares a remarkably simple yet impressive
heirloom tomato and cheddar tart
to serve for a pre-dinner snack or afternoon nibble with friends. It proves you don't have to be fancy to be fabulous - it is super easy, delicious and versatile. Tick, tick, tick.
For a refreshing drink to serve over ice this Summer, don't look past Westerly Isbaih's
elderflower and lemon cordial
recipe. Westerly's family business,
Alto Olives
, produces some of Australia's best olive oil from its groves in Peelwood, NSW and also generously donates its oil use at Two Good Co.
Westerly is a fantastic cook, who loves creating dishes with ingredients foraged near her Tasmanian home. With elderflowers popping up everywhere in late Spring, it's a great opportunity to bottle some of that deliciousness for the hot summer months ahead.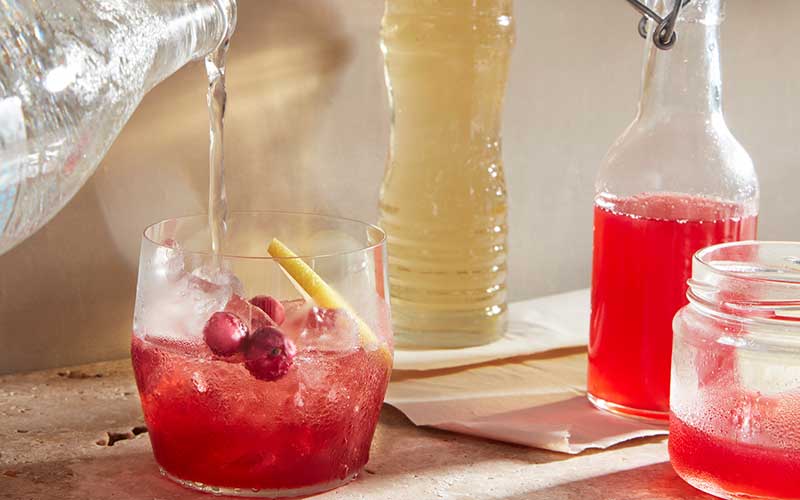 Two Good's commitment to social impact remains unwavering – from every book purchased, 50% of all profits are reinvested in supporting, empowering and employing women to rebuild their lives after homelessness, domestic violence and complex trauma.
Be part of the movement and purchase your copy online, by clicking
here
.
'Change the Course' – Two Good Cookbook Three, available from leading bookstores and retailers, $45 RRP.