Marrying two of his favourite cuisines,
Agave Rosa
Chef Franz Zdesar delivers Mexican and Japanese fare to delight Gold Coast locals and visitors alike from an iconic location at Kirra Beach.
Born in Sydney to an Austrian father and Australian mother, Franz lived in a multi-cultural neighbourhood with his early memories of food revolving around annual Australia Day get-togethers.
"The entire neighbourhood was invited to come and bring a national dish from their respective cultural backgrounds," he tells AGFG. "The table was laden with all manner of exotic, delicious foods and from that young age, I developed an adventurous palate and curiosity about food."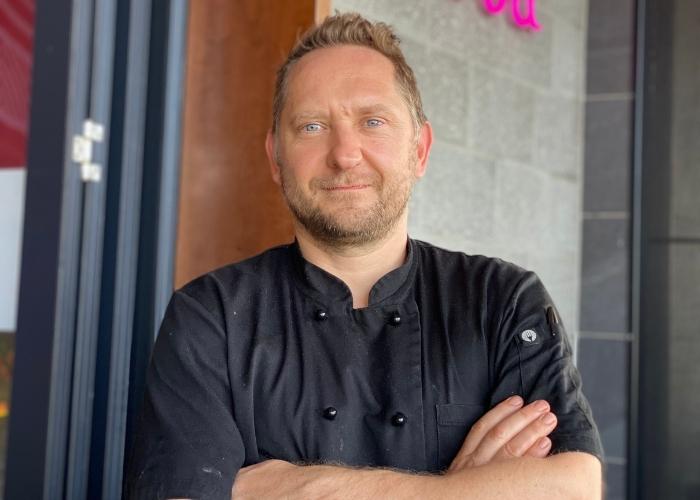 Travelling with the family as a 10-year-old opened his eyes to the world and different cuisines; resulting in a Commis Chef role at Britannia International Hotel in London, before a scholarship to Butler's Wharf Chef School.
From working in Michelin-starred restaurants such as Nobu, Hakkasan and Roka in London, Franz decided to bring his young family back Down Under to experience the outdoor lifestyle, beaches, blue skies and space.
Stints at Harvest Newrybar and Fins by Steven Snow, showed him it was time to open his own restaurant and Project Tokyo in Mermaid Waters was born – setting the tone for the future.
"Project Tokyo's success and subsequent sale allowed me to have a break and contemplate my next move. I had time to think about what I enjoyed most and that was to open another unique restaurant and return to the kitchen, back to my roots."
Agave Rosa marries two of his favourite cuisines – Japanese and Mexican – which both have fresh and exciting flavours on their own, but also work terrifically together.
"I am constantly experimenting with flavours and new dishes. The location of my restaurant never ceases to blow me away – I pinch myself when I see the ocean from the restaurant and love to run across the road for a quick swim whenever I can.
"It's a far cry from my earlier London urban experience."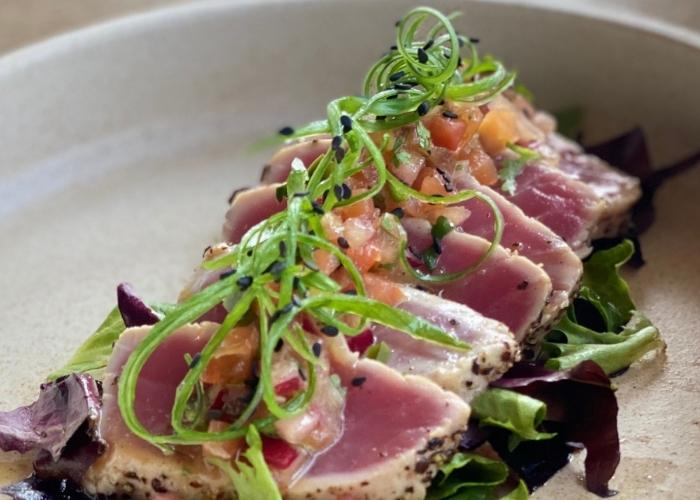 "This dish was created as a special and was a big hit - it uses all my favourite flavours. Miso adds both sweetness and a flavour bomb of depth to many of my dishes."
Reflecting on the past two years of pandemic pain, Franz believes COVID has taught us to get creative and work smarter.
"It pushed us towards technology to address staff shortages. We now have tablet ordering in lieu of traditional waiter service; leaving wait staff to focus on things only people can do…like greeting diners, answering questions and anticipating guests' needs.
"They can then be more present, providing the kind of service that exceeds expectation."
Ultimately, the pandemic has taught us to do more with less!