By Leigh O'Connor.
Fun and adventurous food showcasing unique garden ingredients are the hallmark of
Blackwood Ridge
Head Chef James Pethybridge.
Growing up in the Central Victorian country town of Kyneton, James' first job was as a kitchen hand at the age of 14, leading to an apprenticeship at a local bistro. After working in the area for several years once qualifying, he gave it all up to work in horticulture, running plant nurseries.
"This gave me the knowledge and intense interest in growing my own produce leading to the creation of Blackwood Ridge. After a few years, we opened a restaurant and eventually closed the nursery to focus on the farm-based restaurant and gardens," he tells AGFG.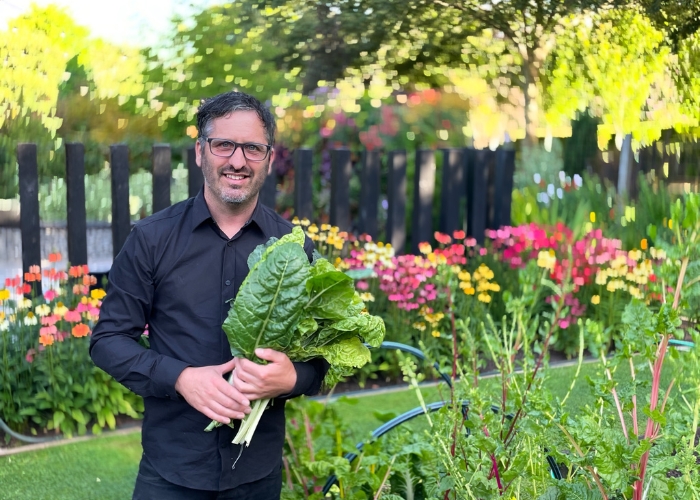 "As a Chef, I maintain a professional, friendly workplace and enjoy working with my very small team who make the experience enjoyable."
If you are visiting the Macedon Ranges, make a point of stopping into the restaurant on Greenhills Road; nestled in the kitchen garden at this stunning venue, guests enjoy access to private gardens, while indoors exudes rustic charm with blond wood table settings and tiled floors.
"Initially, I loved the idea of being a Chef when I was young however, like a lot of people in the industry, I decided it wasn't for me. After 20 years, I returned to being a Chef with the establishment of my own restaurant and I really enjoy the processes and techniques of cooking."
James cites French Chef Raymond Blanc as his greatest culinary influence with his approach to kitchen gardens, casual style and attitude to cooking.
"He is all about doing great things using the best ingredients, the joy of growing and none of the carry-on and drama that other well-known Chefs are famous for, which I believe disenfranchises a lot of new talent."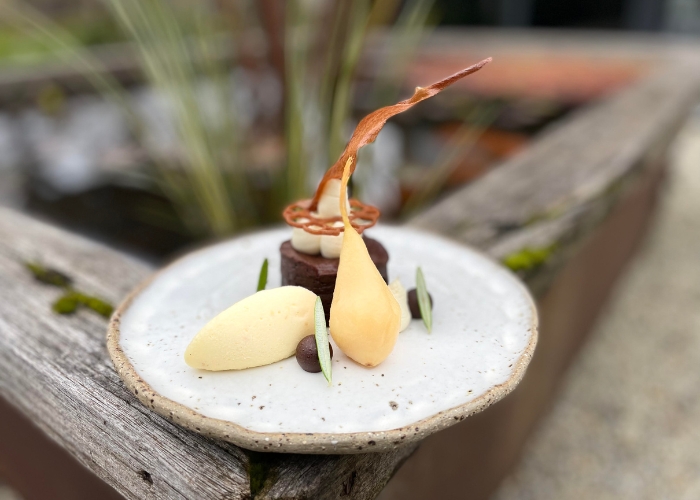 I hear you…parsnips and chocolate? Believe us, this works a treat and you will be amazed at how the flavours create a dessert everyone will remember.
James believes the past COVID years have been a great opportunity for restaurants and Chefs to reinvent themselves and take risks.
"The industry is very robust and resilient. The initial customer response when we reopened was quite stark with a lot of fear and anxiety; this has finished to a larger extent with people getting out and enjoying their life."
As a plant collector and rhododendron lover, James plans to continue challenging himself and enjoy his beautiful gardens.