By Leigh O'Connor.
Growing up in the seaside town of St Ives in Cornwall where hospitality is the name of the game, Pepe Dart started out as a kitchen hand at a local seafood restaurant – he also took to the home kitchen under the watchful eye of his Gran, Daphne.
Now Pepe is the Chef and owner of
Daph's Restaurant
– named after his Gran – in Leederville, where you'll discover a unique offering of cooking over an open fire in front of your eyes in an intimate 20-seat setting.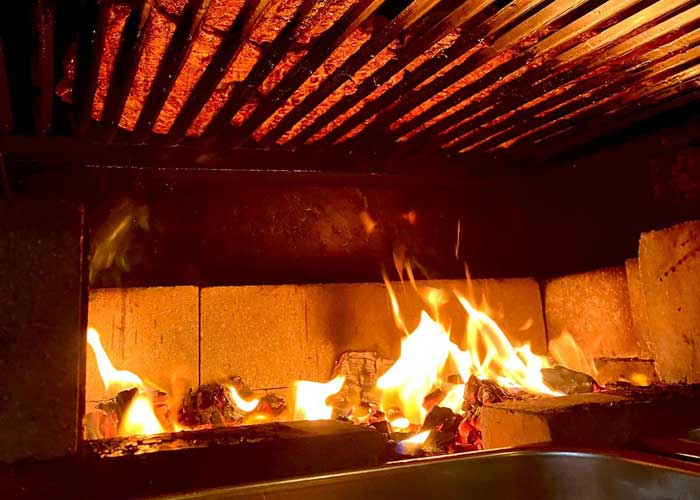 "I first developed a passion for flavours at a young age helping my Gran, who was a fantastic home cook and artist," he tells AGFG. "I wasn't academic at school but the opportunity to study commercial cookery fueled my love of cooking and I found the process very natural."
Working his way up the ranks from apprentice to fine dining hotels and gastro pubs in the UK, Pepe and his wife moved to Australia nine years ago, working and travelling the country. Their first business was a rural pub in the Great Southern region of WA before moving to Perth to seek out the right restaurant.
That of course is Daph's – expect a very immersive experience as the best seats in the house are the Chef's table, which allows four diners to view cooking on the open fire for the six-course ever-evolving degustation menu.
"Our menu changes monthly and there is no set cuisine, we choose ingredients which are seasonal and local where possible and lend themselves to open-fire cooking with the flavours complemented by the flame.
"Each of our dishes is explained when set down on the table and we have a great knowledgeable team providing quality service without being pretentious."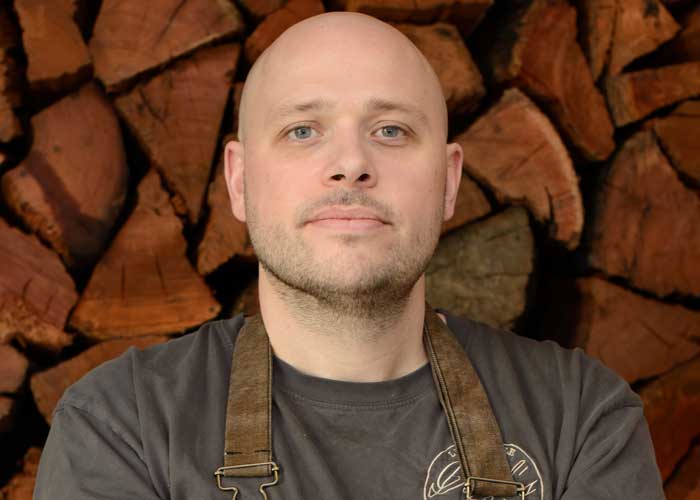 Pepe uses simple flavours and quality produce to serve up dishes with Asian and smoky charred flavours from cooking with fire; he is also pedantic about how dishes look on the plate, which is a big feature when planning his menu.
"I imagine how the dish will be plated and presented to our guests as I think it is just as important as the featured flavours. I love being creative in the kitchen and providing guests with the best experience through flavours and service."
Pepe's six-course degustation menu features a vegetable course with a cabbage dish that has raised a few eyebrows as many guests impart that they don't like this vegetable.
'However, by the end of the dish we are frequently told it is one of their favourite courses and they had no idea cabbage could taste so good. Often people don't like something and it turns out they just haven't had it cooked the right way."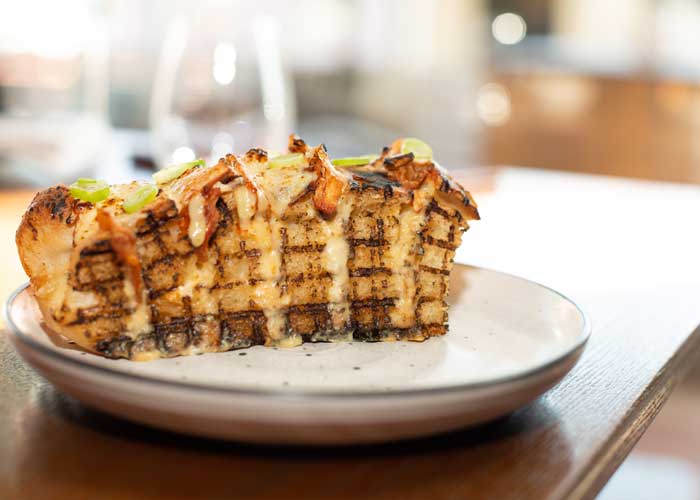 Sharing his recipe for
kimchi toast and smoked cheese sauce
, Pepe loves the uniqueness of this dish completely created in-house as a wow factor for guests. You will need to make the kimchi a week in advance and burp the jar every couple of days to achieve the right result, it can then be stored in the fridge until you need it.
As for the future, Pepe is keen to expand the Daph's family – his two-year-old daughter Tallulah Daphne also bears the coveted name as a homage to two special ladies in his life – he is just waiting for the right venue to come up!