Food is there to enjoy, and punishing ourselves for overeating will only make us miserable and can negatively affect our eating habits and overall relationship with how and what we eat.
Instead of worrying about what you've eaten or shouldn't eat or can't eat, try to keep the balance in your diet and ensure you eat plenty of nutritious foods to support your health.
Here are five tips for healthy eating and five restaurants to enjoy nutritious meals with family and friends:
•Start every day with a nutritious, balanced breakfast - studies have shown that eating breakfast can be beneficial in reducing appetite and increasing energy for the day ahead.
•Eat plenty of vegetables and salad with lunch and dinner; they should take up half your plate.
•Choose delicious seasonal fruit and vegetables to enjoy - berries and cherries are bursting with flavour and packed full of all the good stuff!
•Eat mindfully – be conscious of what you are eating and why. Try to eat only when you are hungry. Keep portions small, sit down to eat and eat slowly. Enjoy your food. Relax. Try not to graze and eat on the run.
•Nourish your body by providing it with more of the food it thrives on; this will make you feel more vital and energetic and help you to enjoy the time with your family and friends.
Born from a desire to create a small and inviting space to enjoy homemade, nourishing and unprocessed food,
Broth Bar & Larder
on Belgrave Street in Bronte delivers the forgotten foods of yesteryear that touch our souls. On a mission to bring nutrient-dense traditional whole foods back to the modern table for vibrant health and longevity, this cafe is part of Star Anise Organic Wholefoods retail space and commercial kitchen.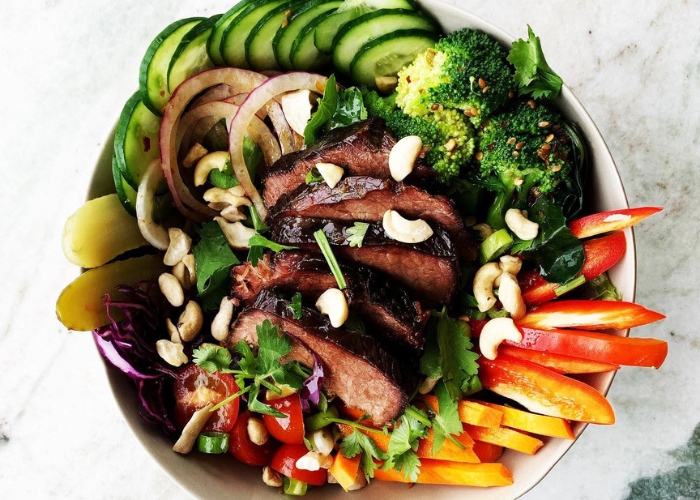 It all starts with a simple cup of broth which can be so satisfying, hugely comforting and rich in complex flavours and nutrients – think steaming bowls of beef, chicken, fish or vegetable broth and soups like pumpkin, chicken and vegetable.
Located in an historic homestead with picturesque views, head to social enterprise
Café Stepping Stone
in Strathnairn Arts Centre for vegetarian fare with flair. Access to this diner is from Gullifer Street to find a verandah ideal for enjoying a cup of locally roasted coffee, while indoors projects an inviting vibe for lingering over brunch and lunch with friends.
Expect to devour plates like mushrooms and broccolini, pan-fried in seven-spice and lemon, served on sourdough with housemade pickles and white bean purée, washed down with a dirty chai latte.
Wraps of destiny and bowls of power are what you'll find on the menu at
Wrapture
café on Russell Street in West End. This family-operated diner loves to share tasty, nourishing fare all created in the onsite kitchen, as friends and family gather in warm and inviting surrounds of recycled timber, potted greenery and leadlight windows.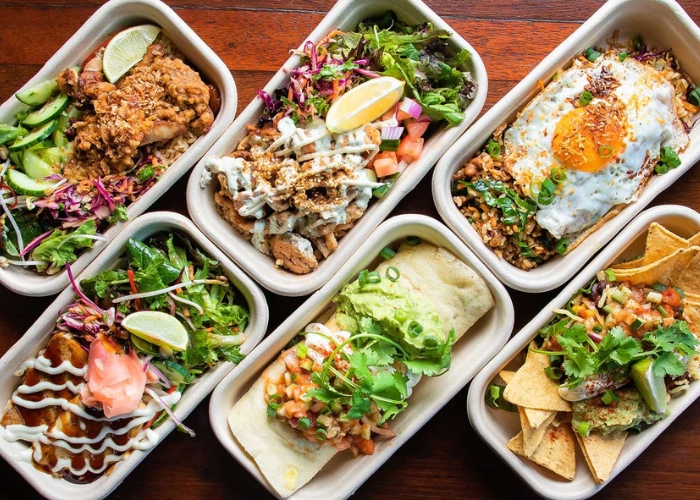 Born in the markets, expect nourishment for everyone from breaky bowls like the Zen – satay chicken, wasabi mayo, pickled ginger, brown rice and salad – or Bali-style fried brown rice, chicken, egg and coconut chilli sambal.
Specialising in coeliac-friendly food with 100% of the menu delivered with a gluten-free option,
Restaurant 317
on Church Street in the heart of Parramatta's entertainment and dining district is the only restaurant in NSW accredited by Coeliac Australia.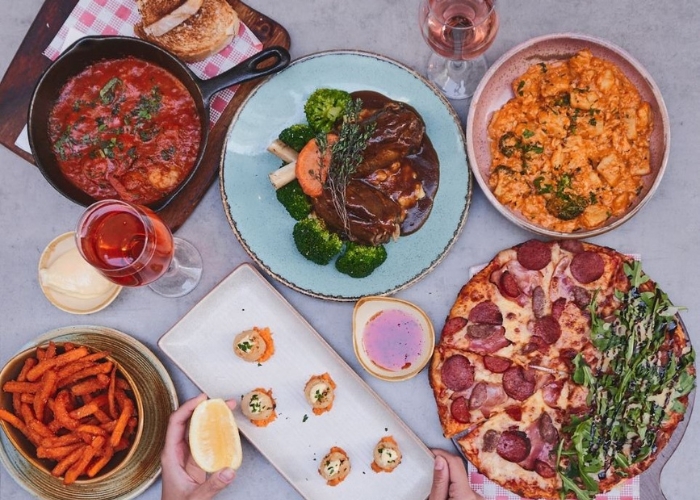 A spacious interior is fitted in a sleek design, from faux leather couches to statement pendents, as diners delve into gluten-free hot pots like prawns sautéed in fresh garlic, pappardelle with lamb ragu, Parmesan, basil and Napoletana sauce, or chicken and mushroom risotto in creamy white sauce.
Find your way along St Hellier Street in Heidelberg Heights to find favourite neighbourhood café
Sunnyside
. On balmy Melbourne days, enjoy an aromatic brew in the alfresco area where black wire chairs and potted palms beckon for a leisurely catchup with friends, while indoors is light and bright with white subway tiles, blond wood tables and trailing greenery setting the scene for brunch and lunch dining.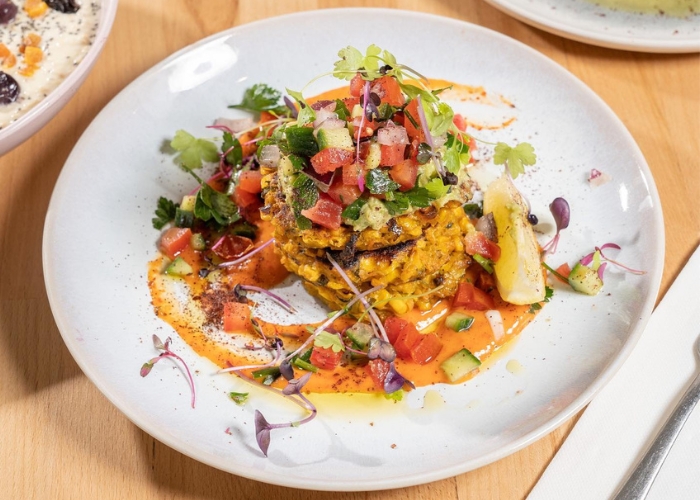 Grab a green booster smoothie to go with plates like Maze Runner – corn and zucchini fritters, with guacamole, smashed peas, cherry tomato salsa, chilli jam, coconut minted yoghurt, lemon wedge and sprinkles of sumac.