When you think of India, you don't exactly think of the chain of 1190 islands that make up the Maldives. But as we explore India this week at AGFG, we extend the conversation to the Indian Ocean, south-southwest of India and Sri Lanka.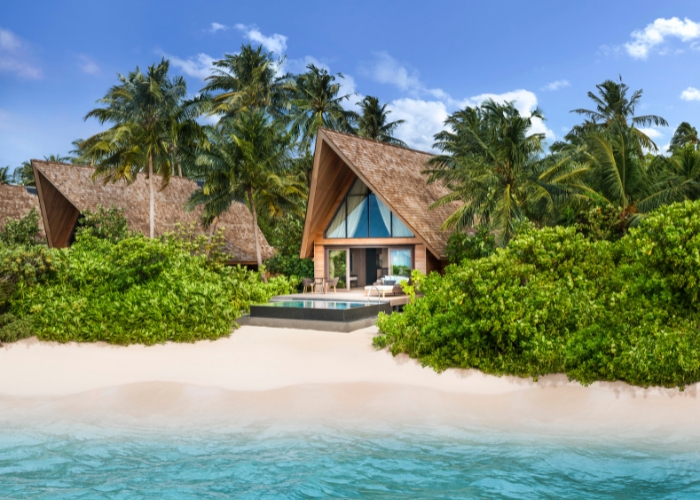 The Maldives are the World's flattest country and experience equatorial sunlight meaning the sun is directly overhead at noon, giving nearly equal hours of day and night during the equinox. The islands are a series of coral atolls built up from submerged ancient volcanic mountain ranges and all are low laying and slowly sinking back into the ocean floor. The spoken language is the native Dhivehi, with English spoken at many tourist sites.
This August,
The St. Regis Maldives Vommuli Resort
, is inviting you to discover their Art of Drinking workshop coupled with culinary excellence surrounded by the aquamarine waves of the Indian Ocean.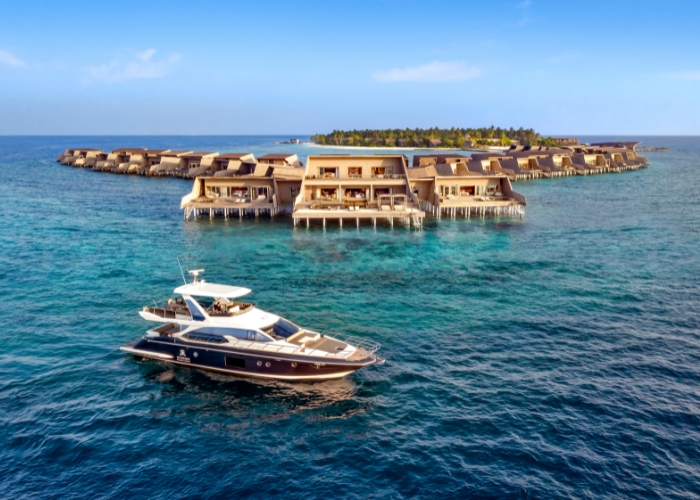 The resort is an idyllic spot to soak up breath-taking sunsets, sip on exquisite sundowners and relish in a gastronomic journey at the new modern
Kaiseki restaurant T-Pan
with a seasonal Celebration of Place dinner menu infused with local flavours, such as Hokkaido Hotate, Uni with Maldivian Chili and yuzu kosho butter. The menu offers a beverage pairing option beginning with an Osaka Nights Otoshi appetiser with Roku gin, Aperol, Antica Formula Vermouth and Ume Liqueur.
Next, stroll to The Whale Bar and savour the magnificent Tropical Tuna Twist cocktail served with homemade tuna rice crackers and topped with a delightful celery foam. The refreshing blend of clear tomato water infused with Maldivian chili and curry leaves is enhanced by the perfect balance of Tuna Vermouth, London Dry Gin and citrus notes. Sounds incredible to us!