By Leigh O'Connor.
This is all we'll be drinking from now on.
Want to drink what the Kardashians and Jenners drink? You're in luck, Kendall Jenner's
818 Tequila
just launched Down Under and is sure to quickly become a fave among Mexican cocktail fans.
With entrepreneur and model Kendall at the helm, the sensational reputation of the brand precedes itself and it's time to taste the delicious spirits for ourselves – if demand in the US and UK is anything to go by, these bottles will fly off the shelf.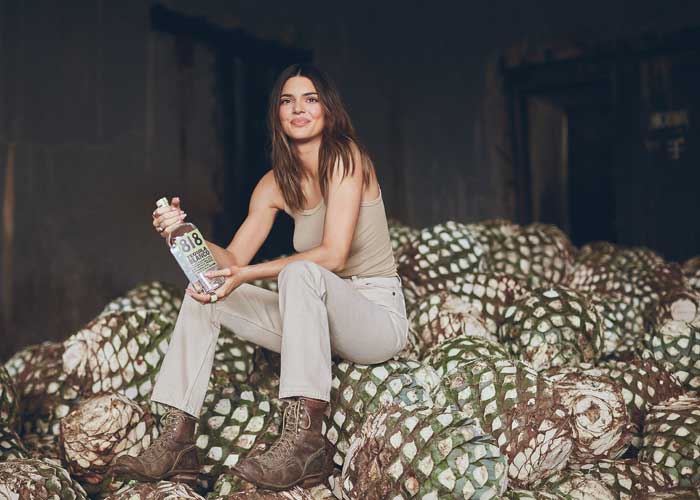 818 Tequila harvests its agave plants at peak maturity after 6-7 years, before slow-cooking each batch in traditional ovens for about 30 hours. Following tahona wheel extraction, the spirit is naturally fermented before distillation in alembic copper pot stills; finally, it is aged in American and French oak barrels.
This dedication to traditional practices with a modern lens has earned the tequila more than 43 international tasting awards since its debut.
Kendall founded 818 with sustainability in mind and from the very beginning, 818 has redefined the landscape of sustainable tequila practices.
Its distillery is run on biomass and solar power to reduce carbon emissions, the bottles are made with recycled glass and paper products are certified by the Forest Stewardship Council.
"We are thrilled to be launching 818 Tequila in Australia and hope it will find success here as it has all over the world. 818 is all about a sense of community and bringing people together, we think our ethos aligns perfectly with the Australian consumer," Kendall says.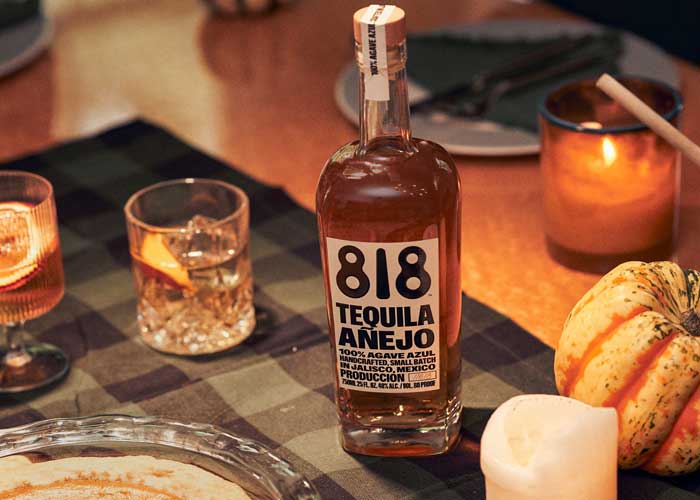 818 Tequila Blanco
is an ultra-smooth blend with a bright, crisp citrus finish – think notes of almond, key lime pie and toasted coconut from resting in French oak barrels for three weeks. Try this
818 Pura Margarita
recipe and judge for yourself…we think you'll be saying arriba to tequila!
818 Tequila Añejo
boasts a deep, complex and rich flavour profile with notes of orange peel, chocolate and toffee, from ageing for more than a year in oak barrels – taste for yourself with this
818 Old Fashioned
recipe.
818 Tequila Reposado
has a smooth caramel finish with bolder notes of cooked agave and pecan pie, while the line is capped off with the stunning
Eight Reserve
– a masterful blend of Añejos aged up to eight years in French and American barrels.
Bottled in a hand-crafted ceramic decanter, this drop is designed for ultimate enjoyment.