By Leigh O'Connor.
Being a good mixologist is not only about making great cocktails or drinks - just ask Ricky Liau, who has been in the business for 17 years and was named 'Worldclasss' bartender of the year for Hong Kong in 2013.
Now co-owner of new Canberra cocktail and canapé destination
Alcove
on Lonsdale Street in Braddon, Ricky knows a thing or two about being behind the bar.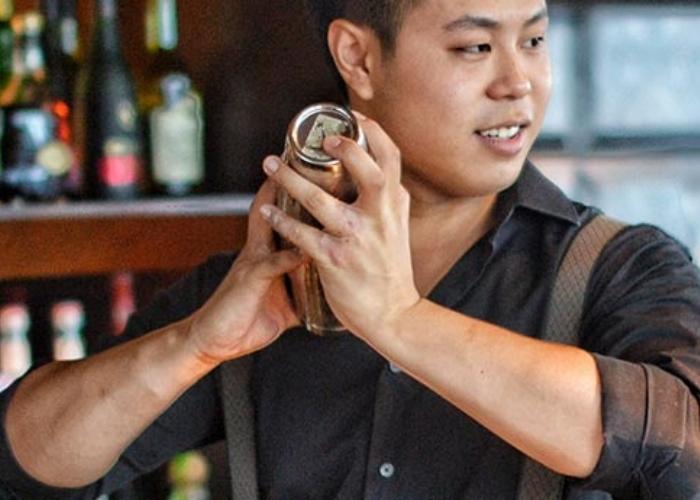 Be transported to a sophisticated speakeasy-style New York hangout at this trendy bar and eatery, where circular leather banquettes, marble tables and wire mesh pendent lighting set the mood for a cheeky cocktail; or join friends for a full pairing and experience flavours to tantalise all tastebuds.
Ricky says knowledge, speed, charisma, creativity, salesmanship, technique, service and customer psychology are the cornerstones behind great mixology.
"Creating incredible drinks is just one part of the game; understanding and being able to put all these other things into a live operation is what makes the difference," he tells AGFG.
The vision for Alcove – co-owned by Chef Kenny Tse – came from a menu the pair made in their hotel days.
"We had a set menu and the opener was a cocktail and tuna tataki – the response was so good we thought we could try to do a cocktail and canapé pairing because we could pinpoint different flavours.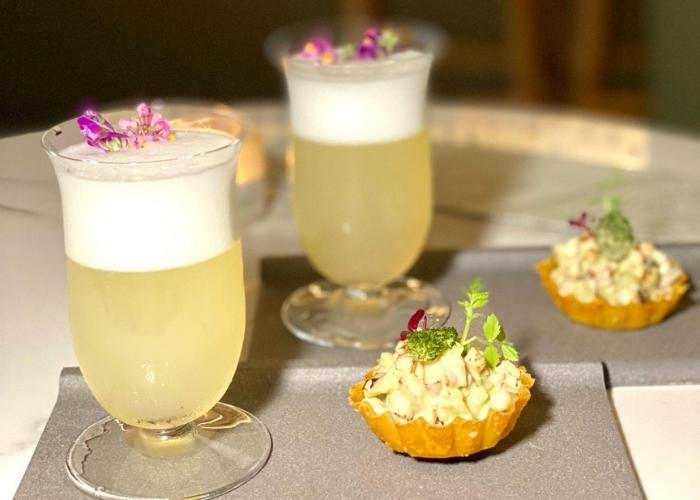 "We asked ourselves 'What if we put the bartender and the Chef in the same space? What would they create?' That led to us designing a kitchen and bar together in the same space, merging the two departments together."
At Alcove, each dish and cocktail have been developed in collaboration, side by side; working through the flavours of each pairing, ensuring each sip and bite complement each other.
Ricky says the most popular drink on the menu is the La Lisa – coconut fat wash tequila blend, white chocolate, chilli, lime, clarified guava soda and kaffir lime leaf – a mischievous and playful cocktail, with an Asian twist on the finish.
He doesn't have a favourite combination on the menu and suggests trying the full set options, which have been developed as a progression, meaning everyone has different highlights.
As for the weirdest cocktail he has ever made, Ricky names the Jackfruit Flip – jackfruit, vodka, malted barley water, egg yolk, crème of soy, pastis, vanilla and walnut – served with crushed ice in a wine glass, as an alcoholic twist on a Vietnamese jackfruit shake.
"It is creamy yet refreshing, tropical yet herbal, super weird and weirdly superb!"
Mixology isn't the only string to his bow – training in Tokyo, Ricky is also a Ramen Chef!