Technically, it's not drinking alone if the bartender is there!
You know the drill…it's Friday afternoon and time to relax after a long and stressful work week.
What better way to chill out than with a cocktail at your favourite bar or restaurant? Alternatively, you could take the party home and concoct the perfect drink to usher in the weekend.
Welcome to our Cocktail of the Week series, where each Friday, we will highlight a cheeky creation to tantalise tastebuds and set the tone for good times.
Nestled on the west end of St Georges Terrace in the heart of Perth's CBD,
Rusty Fig
is an oasis from the hectic pace of city surroundings. Named after a more than 130-year-old Port Jackson fig tree that is the centrepiece of the outdoor deck, perhaps start with drinks at one of two bars with inviting leather stools, before checking out the action in the open kitchen; then head upstairs to the restaurant where elegant décor and plush armchairs await.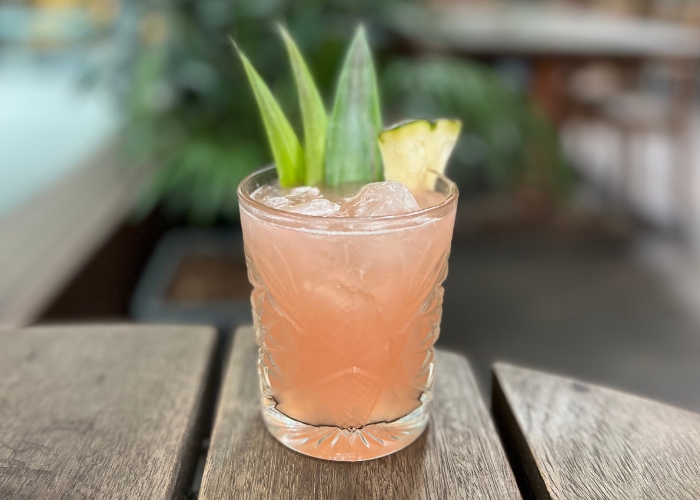 From the bar comes this cocktail recipe for
The Urban Flamingo
, bright pink to reflect mixologist Olivia's hair, while the name comes from her Mum's favourite animal.
This drink is a great introduction to tequila and mezcal – the tequila balances the smokiness of the mezcal, while the addition of grapefruit soda and pineapple juice gives a tropical twist.
Garnish with a fresh pineapple chunk and dream of a desert island with your name on it!