Most significant family events in Karan Gokani's life have been dominated by talk of food and restaurants – it is no surprise that the idea for London's
Hoppers
restaurant was born at his own wedding.
With his wife Sunaina's family heavily involved with JKS Restaurants group, talk at the wedding turned to a shared love of Sri Lankan and South Indian food and why Central London didn't have a contemporary offering of dosas, hoppers and the incredible curries they had all grown up with.
Growing up in Mumbai, Karan had always loved Indian fare and was introduced to Sri Lankan food by friends while at University, soon becoming obsessed with the cuisine.
Driven by the food they craved, he and brother-in-law Karam decided to create Hoppers – named for the bowl-shaped pancakes made from fermented rice and coconut which are hugely popular across Sri Lanka as breakfast or dinner food.
"It is a unique dish to look at and serves as the perfect vehicle for curries, sambals and chutneys, making it always central to our menu," Karan explains.
"Bringing Sri Lankan and South Indian food to Central London was motivated by the desire to create a vibrant, thoughtful joyous space that showcased and celebrated everything we love about the regions – with delicious food and warm, loving hospitality."
Fast forward seven years, there are now three restaurants and several delivery kitchens across London and Karan takes home cooks on a culinary journey with his book 'Hoppers'.
"I want to take you on an adventure, introducing you to food, friends and places that have inspired us and become integral to the Hoppers' story.
While you will find in this book all our classic dishes and the stories behind them, there are many that have yet to find their way onto our menu or perhaps never will, as they are more suited to the home kitchen.
"For those of you who haven't visited Sri Lanka or our restaurants yet, I hope this book gives you a reason to visit – and in the meantime, I hope you cook many of the dishes enjoying them with family and friends amidst laughter, conversation and love."
String hoppers
are best described as pillowy soft discs or flattened balls of steaming hot rice flour 'noodles'. They are usually made with string hopper flour, which is effectively a finely milled roasted rice flour, sold in packets at specialist Asian stores specifically for this purpose.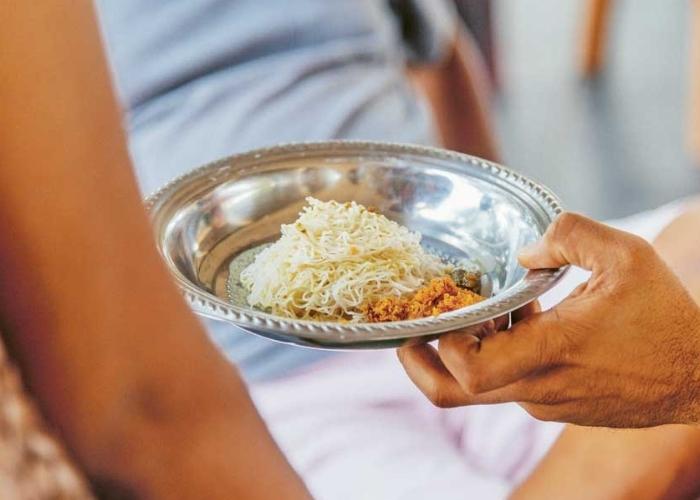 You can find red or white rice flour, which results in string hoppers of the corresponding colour. Karan says the white version is smoother than the red, but he prefers the latter when eating them in place of rice, soaked in curry.
Fish cakes like these
tuna cutlets
are very common in Sri Lanka - they are hugely popular short eats and a great way of using up trimmings of fish.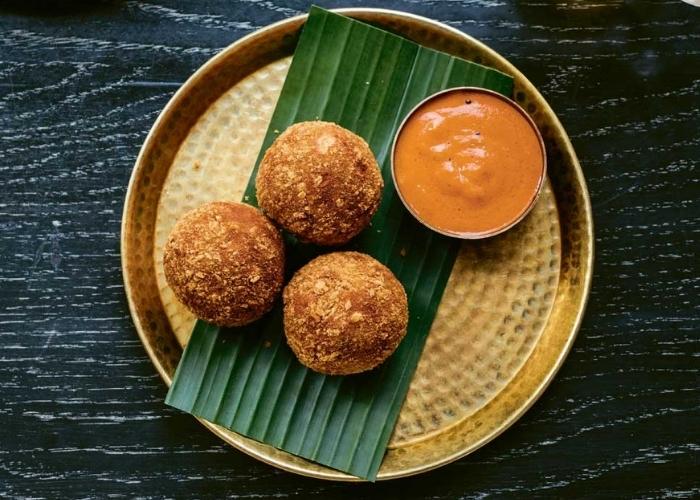 "I find strong fish stands up well against all the spicing and texture of the crumbs, so something oily, such as mackerel or herring, can easily be substituted for the tuna. The ratio of potatoes and fish can be changed depending on your preference for one or the other."
Beware this next recipe for
hot butter squid
could well be one of the most addictive things you've ever eaten. It is essentially fried squid taken to the next level and it's not hard to see why this is one of Sri Lanka's favourite snacks.
Like fritters or tempura, this dish is best eaten just out of the fryer, so make sure you have hot plates ready and don't wait around too long.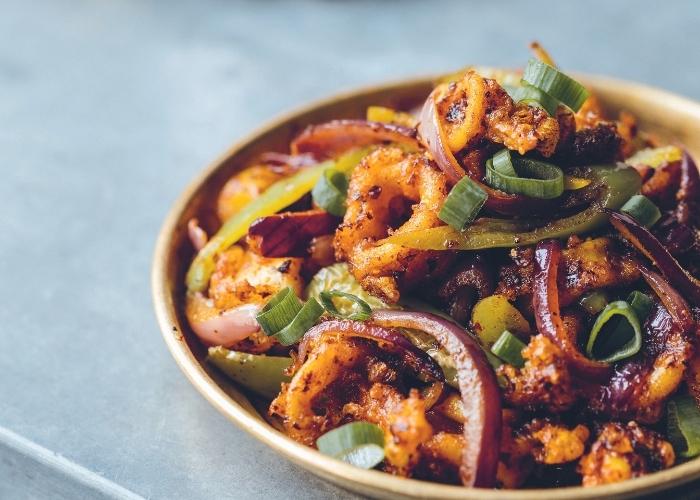 With stunning photography along with mouth-watering recipes, Karan also shares some of his favourite travel tips and destinations with readers, making Hoppers an essential part of any home cook's sub-continent repertoire.