By Laura Rancie.
It is hard deciding whether to start by describing to you the exquisite 'food of Middle Eastern appearance' recipes or the stories and background that Joseph Abboud so generously shares and delights us with, in the first few chapters of his book.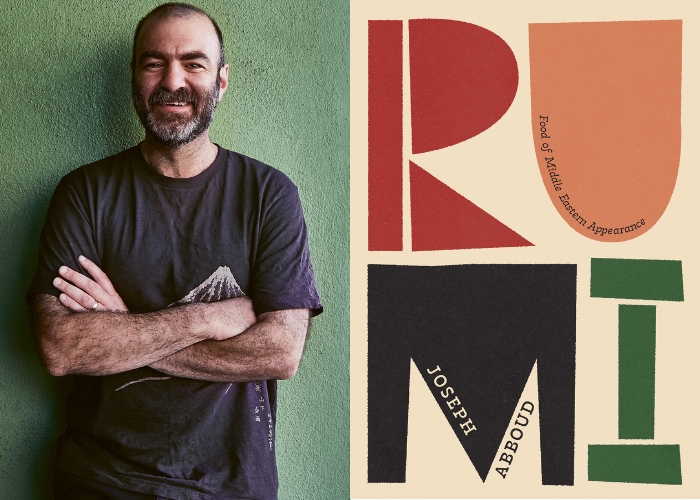 Although he cites 'this is not a travel journal. It's just a little context', you could claim Joseph's cookbook as the most fascinating of travel journals, nostalgic essays and insightful stories into Australian-Middle Eastern food culture.
As Shane Delia puts it: '…in this book, the heart that Joseph puts into his food is finally here for all to enjoy'.
Let's start with Joseph's Lebanese upbringing in the Northern suburbs of Melbourne, where his parents' hard-working ethos would create a lasting legacy in the way he would later respond to the weight of being a young apprentice Chef, as well as bringing him back to the flavours of his Mum's home-cooked meals.
While on his first gig at a French restaurant, he admits he didn't know what the difference was between an avocado and an armadillo – it was here that out of pure fear of the Chef he worked with, he unwillingly tried a raw sea urchin. That action changed his culinary projection forever – the key moment where he 'decided then and there to try everything and anything'.
The next few years he worked his way up, learning at every stage and crossing paths with notorious Australian Chefs that would each leave him with a lesson learned - from Jacques Reymond to Philippa Sibley (Ondine), Greg Malouf (MoMo restaurant) to Donovan Cooke (Est Est Est) and Michael Lambie (Circa).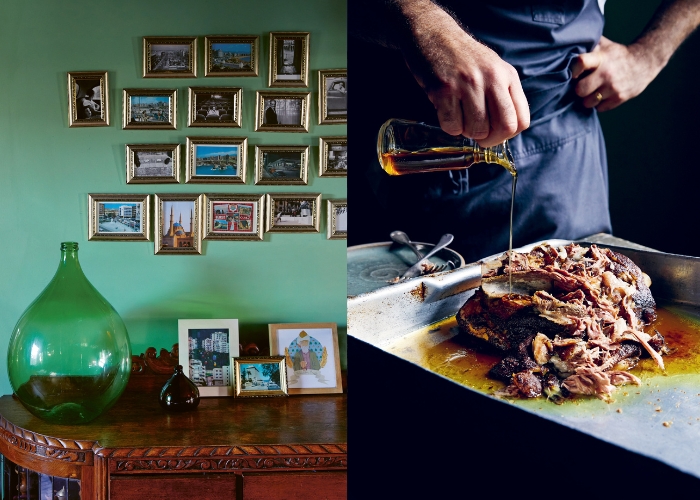 "When Ondine closed, I knew it was time to head in my own direction. I didn't have the aspiration or commitment of a young Chef wanting to reach the 'top' of haute cuisine – instead, it was time to go back to my roots."
Though it was confirmed that 'food of Middle Eastern appearance' is what he wanted to cook, he didn't have experience cooking it. What he did have, however, was a childhood full of memories of how it should look and taste.
Fast forward to 2023 and having just relocated to its new home in East Brunswick,
Rumi restaurant
has now been going strong for 16 years. It is the success of the much-loved simple dishes served there, that Chef now shares the recipes with us in '
Rumi: of Middle Eastern Appearance'
.
Interestingly, it was by suggestion of his Mother-in-law, that the book's name 'of Middle Eastern Appearance' came to be. A type of counterbalance to the otherwise negative narrative that was prevalent in the early 2000s. It is with trepidation that the recipes are shared, not because of a fear of revealing all his secrets but because 'their simplicity may surprise you'.
Perhaps this is a reason for the restaurant and this book's sure success – as we retreat from our fast-paced business and choose to return to simplicity.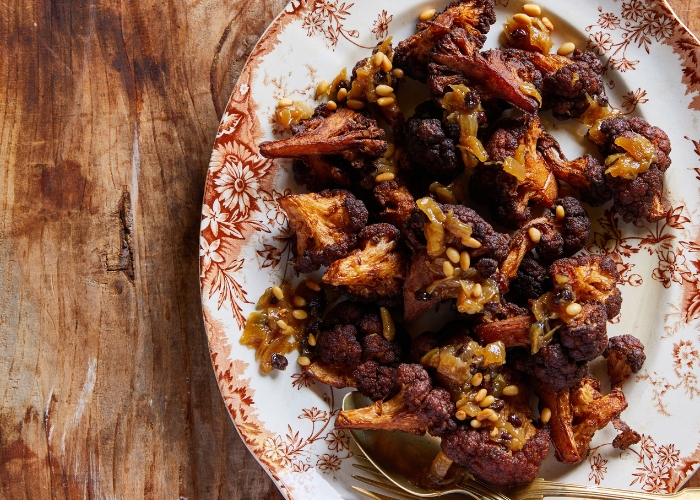 The opening chapter introduces us to the simple flavours and staples of Middle Eastern cuisine - flavoured butter and mixed spices. Personal favourites include toum (the Arabic word for garlic as well as the combo of garlic, oil, salt and lemon) and of course muhammara.
No surprise shakshuka is the opening recipe for this next chapter, alongside smashed eggs, sigara boregi which this foodie writer is certainly keen to try. The chapter ends with a fun double-page illustration diagram of 'the secret lives of yoghurt and tahini.'
Highlights are the fried cauliflower with caramelised onion, currants and pine nuts. The koshari is likely to become a book favourite, as it claims to be Egyptian footballer Mohamed Salah's.
Focusing on satisfying centrepieces to arrange a whole meal around, is Rumi's most popular dish, the lamb shoulder. If recipe names are anything to go by, you'll likely want to try 'the quail that Anthony Bourdain ate' on page 137.
The last two chapters round up the mouth-watering dishes presented thus far, with '
Drinks
' and '
Sweet As
'.
It's not often a book features an entire chapter on drinks and the liquid accompaniments to the meals offered us, are a welcome read. Try the Arabic/Lebanese/Turkish/Greek coffee or the Turkish Delight Martini. They will likely pair well alongside your rice pudding brulee or muhallabieh chocolate pudding with barberries and pomegranate.
In Joseph's words: "To be able to put forward our culture through these dishes is an incredible feeling. I've finally been able to give something back". If you would like to peek into my favourite three recipes, we have them here for you on the Australian Good Food Guide's recipe gallery.
Muhallabieh chocolate pudding with barberries and pomegranate
Fried cauliflower with caramelised onions, currants and pine nuts
Images and text from Rumi by Joseph Abboud, photography by Armelle Habib. Murdoch Books RRP $39.99, available from October 31, 2023.