By David Ellis, vintnews.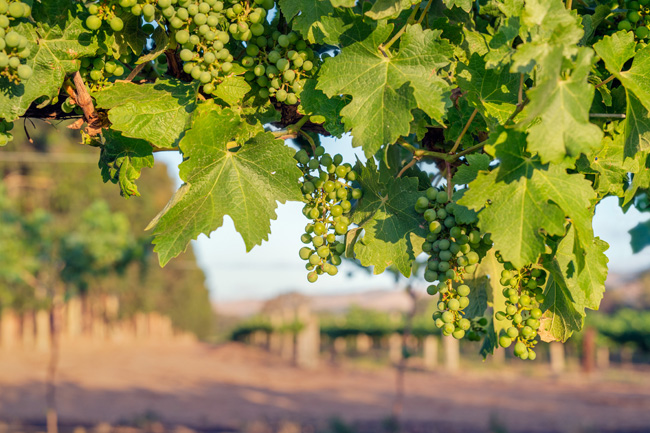 Shottesbrooke Vineyard.
An easy answer if you are wondering what to give that aspiring wine buff this Christmas, or even one already well into their wine enjoyment, is Rob Geddes informative Australian Wine Vintages 2017 that gives detailed tasting notes for over 3,500 Australian and New Zealand wines in the print version, and 13,500 in the App.
Now in its 34th edition, 'The Gold Book' as its also known, is a great guide towards exploring everything from wine country to the shelves of your local bottle shop, while being equally helpful in understanding wine varieties and the regions in which they are grown, and invaluable for those wanting to cellar and invest in wine.
One of fewer than twenty Masters of Wine in Australia, all wines reviewed are tasted by Rob and his select panel comprising of several fellow Masters of Wine, hand-picked sommeliers, major retail buyers and winemakers. Australian Wine Vintages 2017 is priced at $34.95; for more details or to buy hop onto www.thegoldbook.com.au.
A wonderfully crisp and refreshing 2016 Sauvignon Blanc from small family owned Shottesbrooke Vineyards at McLaren Flat in South Australia, makes for a great match with lighter fish dishes now that Spring is upon us.
With gooseberry and tropical fruit flavours and a finishing citrus touch, this lovely drop from the Adelaide Hills should find itself in strong demand right through Spring and Summer when seafood and salad come to the fore. A nice $20 price tag makes it all the more enticing.
A bouncy new bubbly from Chandon in time for the Festive Season is their non-vintage Brut that's a Chardonnay-led method traditionnelle that's based on the 2014 vintage, but comprises of nearly 40% reserve wines going back as long as ten years. With flavours of citrus and orchard fruits, and a light acidity, it's wonderfully vibrant and elegant; and reflects just why their Brut is Chandon's most popular bubbly.
At $32 this one's sure to prove a hit over the Festive Season.