The New York culinary trend continues to sweep the river city as 5 Boroughs announces the third instalment of their popular American eatery, ensuring the whole of Brisbane gets their Big Apple fix.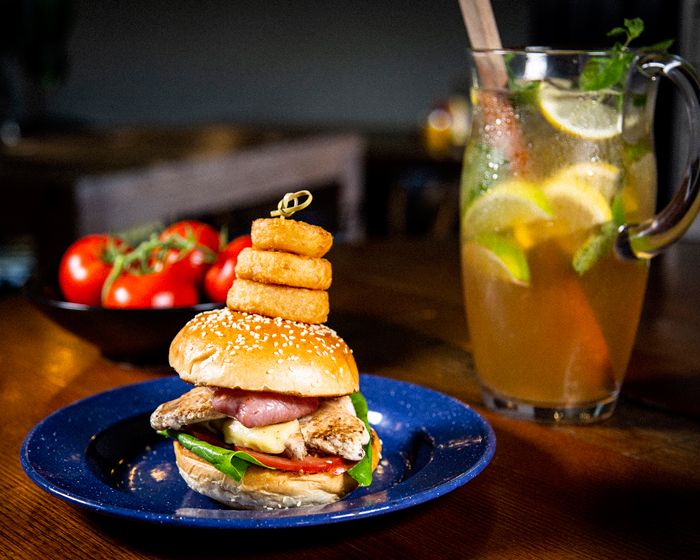 Originally launched in 2015, the 5 Boroughs team are opening the doors to their third Brisbane location in the heart of Balmoral on Saturday 23 June, celebrating the launch by inviting customers to share the love and 'feed a friend for free.'
With more than 30 years' experience in the hospitality industry, founders Todd and Marisa Clayton, were inspired by New York City and the melting pot of cuisines within, and from this passion the 5 Boroughs concept was born.
"Like its namesake, 5 Boroughs aims to capture the colourful diversity of the five boroughs of New York City – Manhattan, Brooklyn, The Bronx, Queens and Staten Island," Todd explains.
"We had the vision of bringing the quintessential New York casual dining experience to Brisbane many years ago followed by several trips to NY, but we knew that we didn't want to just delve into another stereotypical burger joint, we really had to enter that New York state of mind to get it right.
"To celebrate our grand opening on June 23, we're inviting everyone to visit the Balmoral restaurant and shout their mate to an American feast as part of our 'feed a friend for free' promotion."
Customers will be able to purchase two meals from the menu for the price of one as they eat their way through the five boroughs of New York City, indulging in a range of American-style eats including Rueben sandwiches, fish tacos, empanadas, Franks Hot wings or one of our famous 5 Boroughs burgers; featuring the recently launched Manhattan Royale, the Bronx Mac 'n' Cheese, the King of Queens and the Brooklyn Brisket.
The new restaurant is located at 216 Riding Road (cnr of Barton Road), Balmoral, 4171.
*To redeem the 'feed a friend for free' offer, customers must dine in and purchase two beverages.