By Leigh O'Connor.
Wherever you are in the world, there's always somewhere to find a cold brewski - this Friday, August 5 is the ideal time to celebrate all things frothy with World Beer Day.
Originally started in Santa Cruz, California, World Beer Day was created to show appreciation for those involved with making craft beer and the art of brewing; it quickly gained international recognition and is now celebrated in 50 countries.
One of the most popular beverages in the world, 'beer' is actually a Slavic word meaning 'to drink' and initially referred to any kind of drink.
Did you know the strongest beer in the world comes from Scottish brewery Brewmeister? Called Snake Venom, it has a whopping alcohol strength of 67.5%, along with a sweet, nutty aroma, fruity flavour and fiery, intense finish.
Here in Australia, you can find a beer to suit any occasion at
Akasha Brewing Company
in Five Dock – delivering what hop lovers everywhere have longed for – flavourful, crisp and refreshing beers that make a beer believer out of anyone.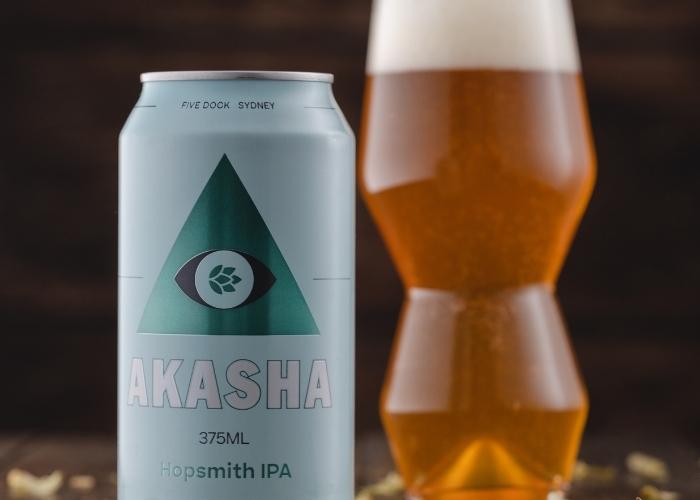 Akasha began with a word…beer! Hop forward and now it is producing high quality and 100% ales for all lovers of craft beer.
The holy trinity of Amarillo, Simcoe and Centennial hops form the heart of West Coast-style
Hopsmith India Pale Ale
, which delivers you from boring beer with its citrus, pine and fruit notes, backed by an earthy, bitter finish that makes the heavens sing.
Coming in with an ABV of 6.8%, this brew is not for the faint-hearted – in fact Akasha says if Vulcan himself could pour himself a cold one after a hot day smithing at the forges of heaven, it would be a Hopsmith.
Marketing Director, Lauren Jones says when Akasha was founded its launch beer was a pale ale as a trial by fire for an independent outfit.
"It was with a genuine sense of anticipation and excitement that Hopsmith was first wrought and brought forth from the flames of creation," she says. "A distillation of all we've learned, it's an expertly brewed beer by and for lovers of craft, no matter your level of experience.
"It's a beer for all seasons – a Summer BBQ, a Winter campfire – an anywhere you like it kind of beer. It's our kind of beer."
Triple dry-hopped and beautifully refreshing with a distinctive flavour punch from the divine interplay of the trio of hops and artfully balanced malt; order yours online or click
here
to find a stockist near you.