As we explore Asian Week here at AGFG, we've included a roundup of top Asian destinations that Australians love to visit and some culinary reasons to cement that statement!
Spanning from Hong Kong and Macau to Bali and Maldives,
The St. Regis Hotels and Resorts
in Asia Pacific invite guests to The House of Celebration and present a unique theme for each season.
From the Exquisite Journey menus showcasing the reimaginations of cultural cuisines with the finest locally-sourced ingredients to The Art of Drinking program featuring specially crafted artisan cocktails such as flights of iconic St. Regis Bloody Mary and New York-inspired drinks, guests will be transported to some of St. Regis' finest addresses.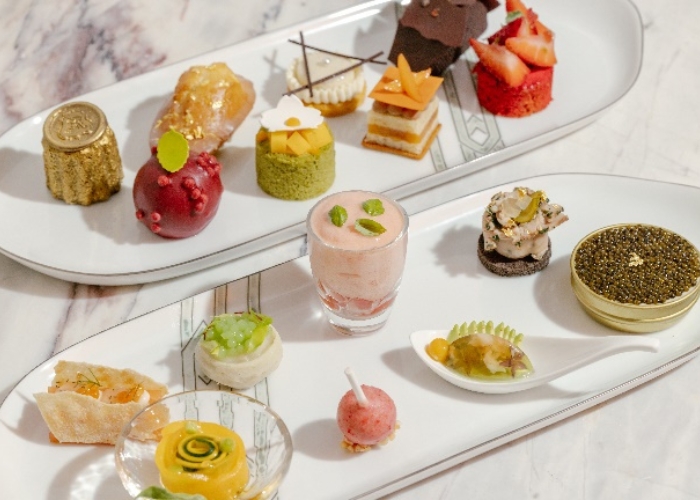 Located in the heart of Wan Chai district,
The St. Regis Hong Kong
treats guests to an array of delectable culinary tastes, traditions and accommodation packages. Guests can indulge in the Exquisite Afternoon Tea at The Drawing Room, featuring locally sourced lychee and honey gel from Hong Kong. Next, head to The St. Regis Bar for the Hong Kong edition of the Train Tracks Trams Tipples cocktail menu, featuring twists on classic drinks with local ingredients, such as dry tangerine peel and osmanthus tea. Additionally, immerse in The Art of Drinking through Violet Hour, a dedicated ritual to celebrate the transition from day to evening, featuring cocktail throwing by talented bartenders and a signature Violet Hour Martini.
The newly launched Celebrate Sustainability six-course dinner menu at its
Macao
location, presents dishes made from seasonal and sustainable ingredients exquisitely crafted by Executive Sous Chef Michele Dell'Aquila, including Les Viviers de Noirmoutier Mediterranean red mullet. To elevate the dining experience, pair the menu with a collection of premium biodynamic and sustainable wines curated by Sommelier David Duan.
The Art of Drinking program also lies at the heart of the gastronomy journey and features the iconic flight of three Bloody Marys, including Maria do Leste from Macao, Shogun Mary from Osaka and Bora Mary from Bora Bora. Inspired by Macao's unique East-meets-West culture, Maria Do Leste is the local interpretation that infuses traditional Portuguese ingredients reflecting Macao's rich heritage and vibrant city scene.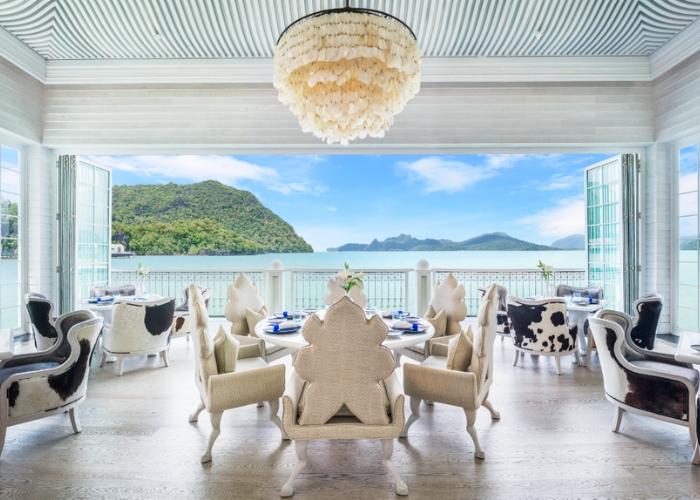 South terrace of Kayuputi restaurant, Langkawi
Experience the essence of Malaysia at
The St. Regis Langkawi
with a captivating Exquisite Journey Menu, exclusively curated by the dining venue's Chef De Cuisine, Shahfi Yusoff. The menu celebrates the essence of the different states in Malaysia with a captivating 8-course menu, paying homage to Malaysia's rich heritage, culture and bounties in the elegant ambience of Kayuputi, an interpretation of an art collector's beachside holiday home designed by world-renowned architect Bill Bensley. The masterpiece for the menu is Chef's unique rendition of the traditional Malaysian Asam Pedas presented as a risotto, elegantly topped with locally sourced Andaman snapper and fragrant ginger flower.
Complement the delightful sensory dining experience with The Art of Drinking program and taste the specially concocted cocktails, including Kantan Island Spritz and Colonial Colada, featuring local ingredients and refreshing flavours designed by the resort's talented Beverage Manager, Mohd Fharkrimie Mohd Shaari.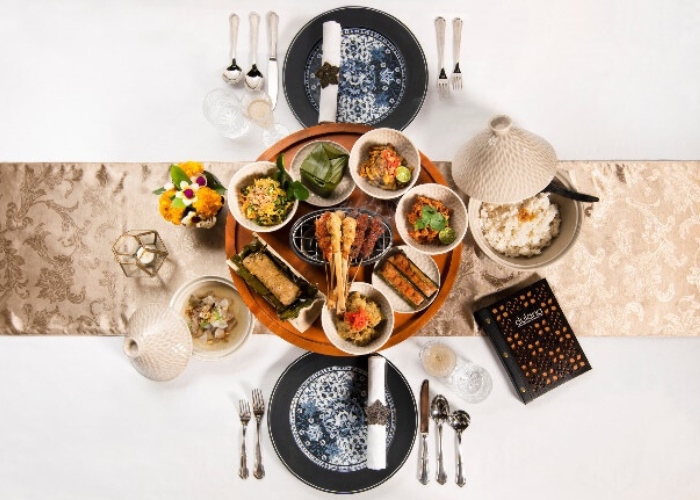 Balinese dining experience at Dulang
Nestled on the pristine Nusa Dua beach,
The St. Regis Bali Resort
is an enchanting oasis of culinary delights through the House of Celebration. Guests can immerse themselves in a series of House of Celebration experiences, including the timeless Art of Sabrage Masterclass – honouring St. Regis' long-standing tradition of sabrage. The resort's Exquisite Journey Menu offers authentic Balinese dining at Dulang Restaurant crafted by Executive Chef Agung Gede and an elegant beachfront brunch at Kayuputi featuring Pan-Asian-inspired haute cuisine.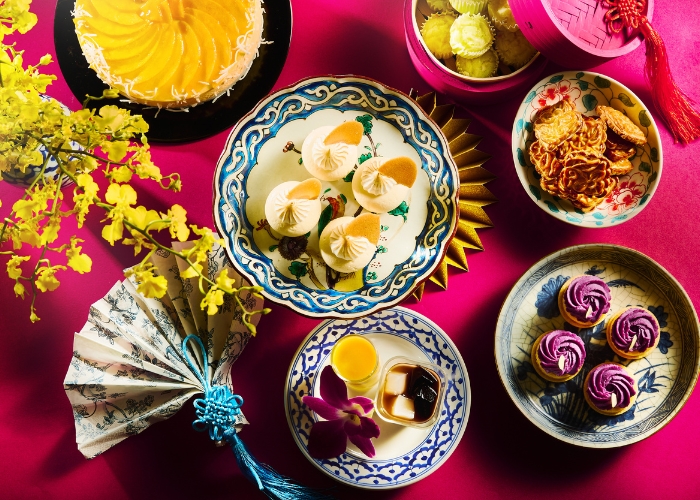 Orientalism afternoon buffet
The
St. Regis Osaka
's signature French restaurant Rue d'Or celebrates Summer with flavours from the Asian region. Surrounded by oriental-inspired decoration, enjoy the ambience of a bustling French bistro in downtown Osaka with the Orientalism Afternoon Buffet that brings together renowned sweet and savoury dishes across Asia and infuses them with the essence of French cuisine. With 23 different sweets and nine savouries, the restaurant offers famed desserts such as Chinese mooncakes and Vietnamese bánh flan. Locally infused cocktails are also featured, including the Jasmine Gin and Tonic, which brings depth to the luscious and exotic flavour of jasmine.