Hailing from Doncaster in Yorkshire, Gary Jones began his cooking career at Claridge's in London, before moving to France to explore his love of food.
He now brings not only this love but also French technique and expertise to the Gold Coast at his restaurant
Jonez on Ephraim Island
.
Water views, a select wine list and dishes cooked by a Michelin-star awarded Chef keep GC locals and visitors coming back to this elegant dining destination in Paradise Point.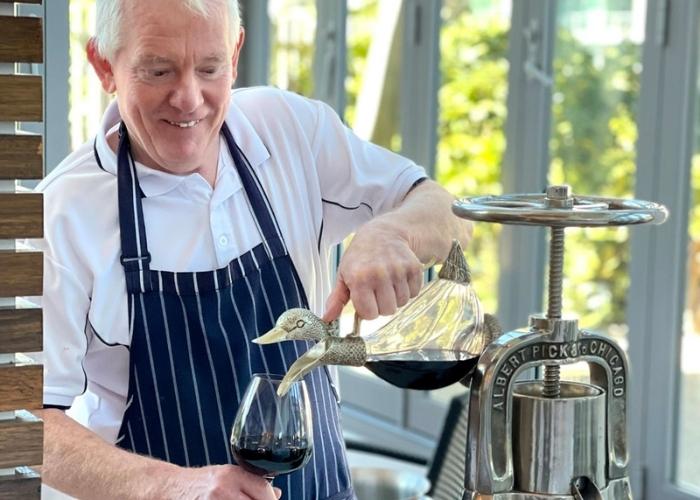 A full glass frontage lets in an abundance of natural light, creating a relaxed ambience to enjoy contemporary cuisine; from tasting plates to à la carte offerings, each dish draws on classic French techniques and the finest produce.
After spending six years on the pans in France and Switzerland, Gary returned to London to open the Groucho Club in Dean Street; followed by landing the Executive Chef position at Michelin-starred Walton's in Knightsbridge.
Heading Down Under, Gary landed in Melbourne and Perth before settling on the Gold Coast 20 years ago and opening Jonez on Food in Sanctuary Cove. Today, with his long-time partner in love, life and restaurants, Belinda, they head up the Ephraim Island team where an ever-changing and understated menu offers some of the very best casual dining on the GC with service to match.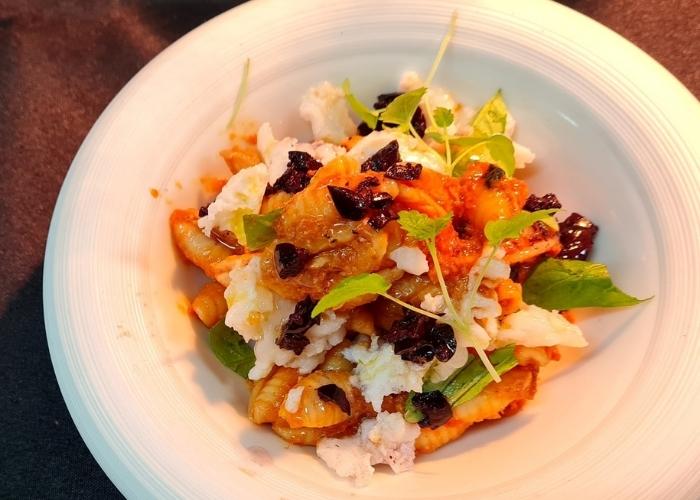 Inspired by the best Queensland ingredients, Gary creates dishes using classical French techniques with an Asian influence. His recipe for
gnocchetti Sardi with Fraser Island spanner crab
is a perfect example of a marriage between fresh crab meat and the Asian flavours of XO, lemongrass, chilli, ginger and garlic.
"A combination of Italian cacciatore sauce with Asian flavours, the gnocchetti is the perfect sized and shaped pasta to coat and hold the crab and sauce," he says.
Finish the dish with coriander and dried black olives – if you can't find Bundaberg prawn XO sauce, Gary suggests making your own.