The last day of the year brings with it the closure of the 12 months just past, along with excitement and anticipation for what the next year holds. There is no better way to celebrate than to invite your loved ones over who have been instrumental in creating the memories of 2017 and spoil them with more than a tired cheese board with crackers, and serve a line-up of finger licking good food. We have collated our must try party pleasers to ensure you have a cork popping New Year's Eve.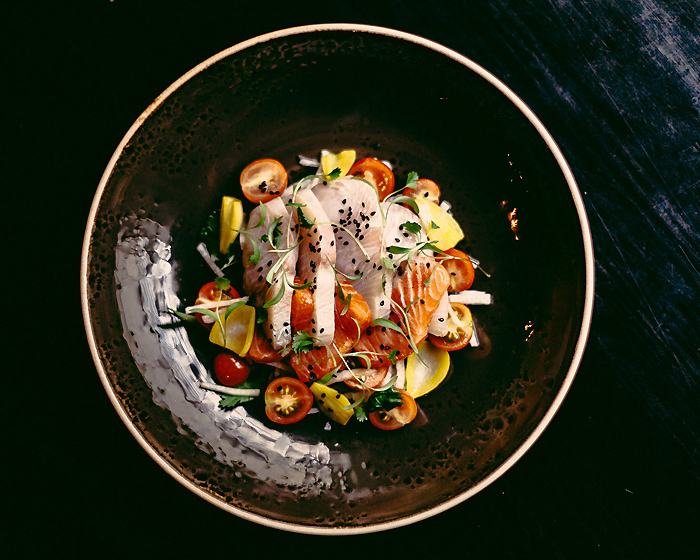 Hiramasa Kingfish and Petuna Ocean Trout Ceviche with Jicama and Cherry Tomato
Sydney's sought after China Lane restaurant is a stylishly relaxed dining experience set within an inner-city lane way of Angel Place, oozing a Mad Men meets downtown 1930's Shanghai persona. Head Chef, Kristian Vale has shared with us his signature modern Asian recipe, with the Hiramasa Kingfish and Petuna Ocean Trout Ceviche with Jicamas and Cherry Tomato, the ideal fresh dish to serve on a warm Summer's night to accompany a glass of champagne.
Crispy Octopus with Lime Aioli
Seafood and Summer are a match made in heaven, so head to your local fish monger and stock up on fresh baby octopus and create crunchy morsels of salted delights which burst with flavour when dipped into a punchy lime aioli. Serve with a pair of chop sticks to make this finger food easily accessible and mess free for guests.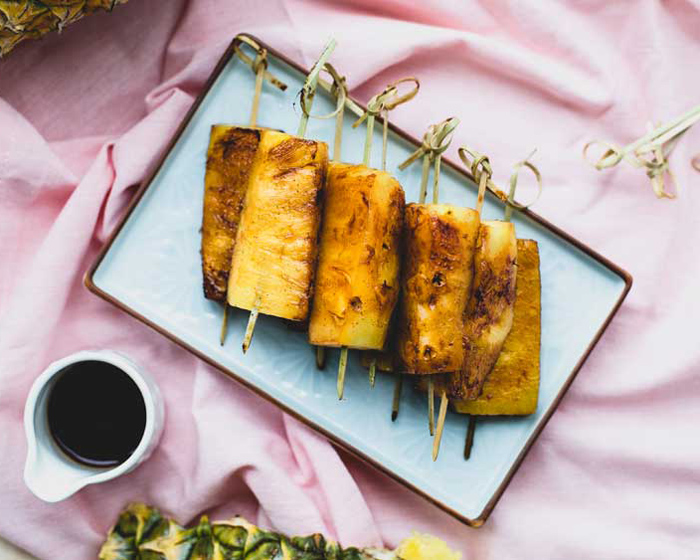 Caramelised Cinnamon and Lime Pineapple Skewers
Add a tropical element to your party with this juicy and sweet pineapple skewer recipe. Perfect to throw on the barbeque and even tastier when flame grilled, these skewers are delicious by themselves or make a great accompaniment to grilled prawns or fish.
Baked Ricotta Dip with Truffle Honey
You really can't go wrong with baked cheese oozing in gooey richness and awaiting to be dipped with crunchy bread. Try this super easy baked ricotta dip with truffle honey as a starter to serve for the evening or keep it up your sleeve for the following day when heads may be a little weary and tummy's grumbling.
Many party hosts make the common mistake of forgetting the all important element of dessert with their focus instead on the entrée or main. These Pina Colada popsicles can be made weeks before and kept in the freezer, making sure the night ends on a sweet note this New Year's Eve.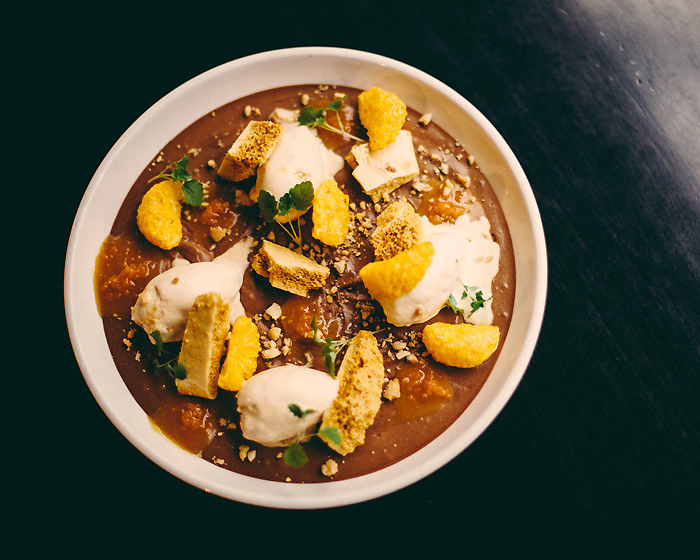 For a dessert sure to impress even your biggest gourmand friend, try your hand at Chef, Kristian Vales' ginger chocolate mousse recipe. With a mandarin liqueur and ginger syrup base, a dark chocolate mousse and homemade honeycomb crumbed atop, this dish is finished off with a smooth peanut butter ice cream and punchy mandarin gel, all coming together to create a visually stunning bowl sure to have your guests gushing.
If you are stuck with ideas of drinks to serve on the night, peruse these killer cocktail recipes for a little inspiration.