By Laura Rancie.
With many Australians jetting off for an Italian summer, I did the opposite and headed to Melbourne for an Aussie Winter.
The crisp cold air, the multicultural suburbs, the vibrancy and the food and restaurants! Ahh,
400 Gradi
how you made me happy on our quick getaway with your Italian-accented wait staff, steaming hot pizza straight from the wood-fired oven and outstandingly flavoursome fresh pasta loaded with flavour. Bellissimo!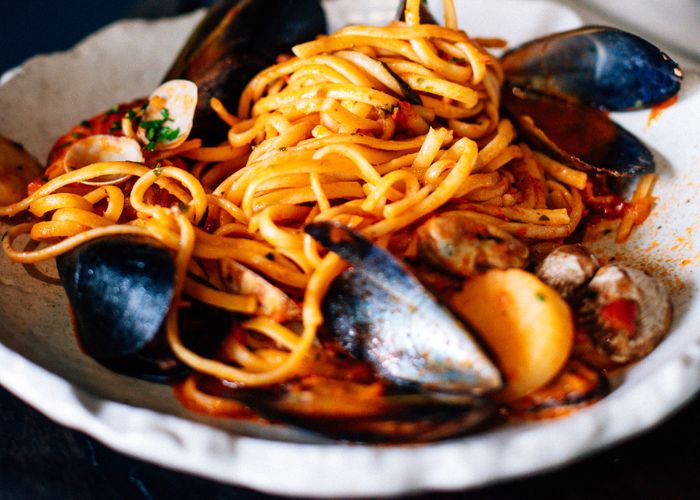 It really is no surprise given that founder and Head Chef, Johnny Di Francesco holds the title of best pizza Chef in Australia for 2023, which he nabbed at the recent World Pizza Championship in Italy. This raises the question of 'what does one do at a World Pizza Championship?'
The 30th edition of the Championship has just ended for 2023 in the Northern Italian city of Parma, known for Parmesan and Parma ham.
Essentially it is three full days of competition in April each year celebrating pizza with more than 700 Chefs from 52 countries competing. - that's a LOT of very good pizza making. Categories always include best Margherita, largest pizza, fastest, gluten-free and best Roman pizza.
With all this buzz, it was no less exhilarating taking a sneak peek back into 400 Gradi's Crown Casino location, watching the very talented pizzaiolos working their magic on the dough, fresh ingredient toppings and the endless rhythm and flow of darting pizzas in and out of the custom-built wood fired oven.
It was fascinating observing Chef and the team bringing life, colour and flavour to sizzling hot pasta dishes as they fly between pans smothered in hot flames to a waiting white plate ready to be eaten within minutes.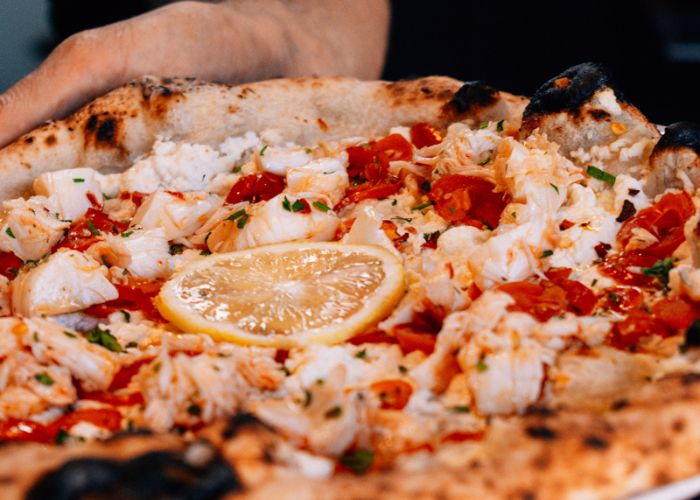 Obviously, one of the most popular dishes is the award-winning Margherita pizza, but we also tried the spaghettini al granchio - a beautiful hand-crafted pasta dish with pan-tossed zucchini, cherry tomatoes, blue swimmer crab meat, lobster bisque, chilli, garlic and extra virgin olive oil.
What makes 400 Gradi so authentic is that it pays tribute to its Italian heritage with traditional ingredients inspired by areas which influence the style and flavour of cooking. This is evident in every bite and knowing a little about the man behind the Gradi brand confirms this.
Johnny has been passionate about Italian cuisine since his first job at 12, working in a pizzeria after school. His love for Italian food followed him to his adult years, leaving his engineering degree for an extended trip to Italy to explore his passion for the country's cuisine.
Then in 2008, he launched his first 400 Gradi in Melbourne, followed by another six restaurants and one in the United States. That's a lot of excellent pizza!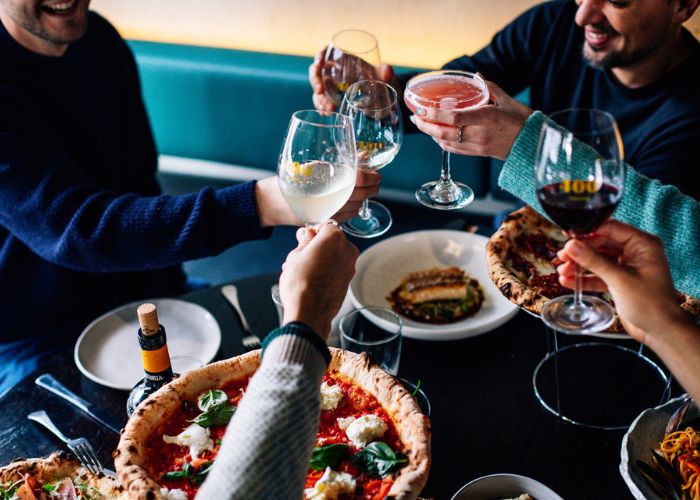 You can complete your Italian Summer (or Melbourne Winter) experience by stopping at
Zero Gradi
, the group's hand-churned gelato dessert bar for post-dinner gelatos, pastries, cakes and cannoli.
To find a 400 Gradi location nearest to you, click
here.