Wauchope Restaurants With Onsite Parking
"Your Friendly Local."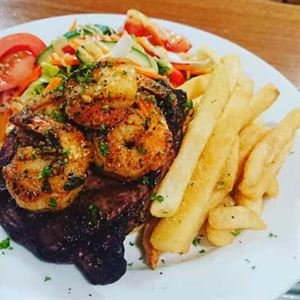 Relax with a cold brew on the spacious alfresco area as the kids frolic in the outdoor playground at family-friendly the Bago Tavern on High Street in Wauchope. This community-based pub offers somethi...
Loggers brings flavoursome fare in relaxed surroundings to High Street in Wauchope. Nestled in the Timbertown Resort and Motel complex, this fully licensed restaurant showcases a Modern Australian men...