Wauchope Modern Australian Restaurants
"Your Friendly Local."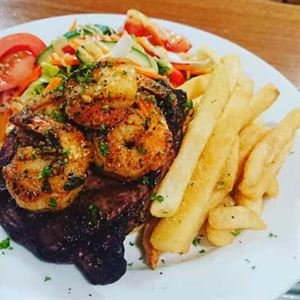 Pork Ribs
Thursday Nights
Thursday nights at the Bago Tavern are for pork ribs, available from 5.30pm with chips for just $15. To book your table, call (02) 6586 4722.
Situated just a short drive from Port Macquarie, Watermans Cafe is a popular dining destination in the heart of scenic town, Wauchope. With a view out to Bain Park, loyal locals visit to spend time wi...
Loggers brings flavoursome fare in relaxed surroundings to High Street in Wauchope. Nestled in the Timbertown Resort and Motel complex, this fully licensed restaurant showcases a Modern Australian men...