Balaclava Restaurants With Private Dining
Communal dining from an ever-changing fresh seasonal menu, paired with boutique wines, awaits Balaclava diners at Pretty Little on Carlisle Road. On balmy Melbourne days, take to the courtyard to soak...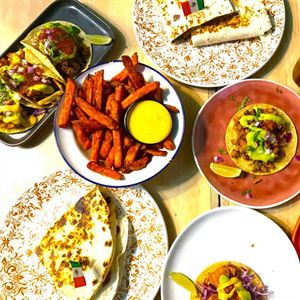 Eat, drink and love tacos at Melbourne's Mexican wonderland, Si Senor Art Taqueria on Carlisle Street in Balaclava. As soon as you enter through the turquoise door, greeted by the glowing neon sign, i...