Culinary decadence awaits all who journey down Ingoldby Road, finding The Currant Shed restaurant nestled among lush vineyards in McLaren Flat. Surrounded on all sides by rows of flourishing vines and...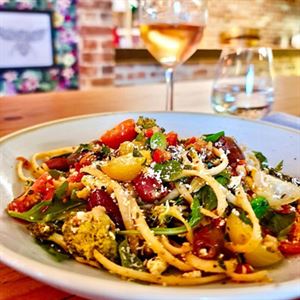 Greek $$$$$ Opens Mon 11:00:AM
Whether seeking a Greek vegetarian dining experience or wine tasting, head to The General Home of Zonte's Footstep on Main Road in McLaren Flat. This lively local hangout is a tribute to the original ...