Katoomba Restaurants With Degustation Menu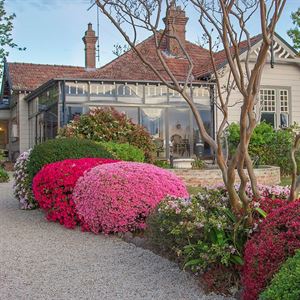 Originally built as a guest house at the turn of the century, Pins on Lurline nestles in the heart of picturesque Katoomba. This grand house is heralded as a unique dining experience by locals and tou...
Steeped in style and elegance, multi award-winning Darleys on Lilianfels Avenue at Katoomba, sparkles with newly revived old world charm. Nestled in Lilianfels Resort & Spa, magnificent décor awaits g...