Pebbly Beach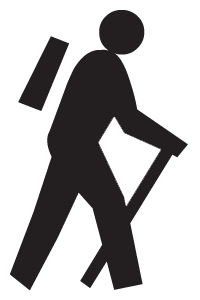 Murramarang National Park, South Durras NSW
This destination could not get more Australian if it tried. Sunshine, beaches and 70 well known resident kangaroos frolicking in the surf are just some of the sites to see on Pebbly Beach, situated in the spectacular Murramarang National Park on the New South Wales south coast. An ideal location to escape the rush of city life and enjoy the essence of Australian nature, Pebbly has become known as one of the most iconically Australian beaches in New South Wales. And for good reason. Due to the unique character of the Pebbly Beach coastline, much of it has been preserved as a national park. In order to make the most of your trip to Pebbly, camp under the stars while listening to the waves.
A few words from Pebbly Beach
The kangaroos at Pebbly Beach are eastern grey kangaroos as well as wallabies, and while they don't technically surf, they are often seen lazing on the sand or bounding in the water. Murramarang National Park is the camping hotspot in order to best experience Pebbly Beach and its dramatic surrounds of rock formations, hidden sea caves, cliffs and shingle beaches. The park protects over 11,977 hectares of coastal land and apart from sporting the beauty of Pebbly, offers a range of activities including bushwalking, photography, nature study and picnicking. Four offshore islands are also included in the park and are well worth an adventure.
Murramarang National Park, South Durras 2536 NSW - See Map
Other options around South Durras