Surry Hills Pub Food Restaurants
"2019 Readers Choice Award"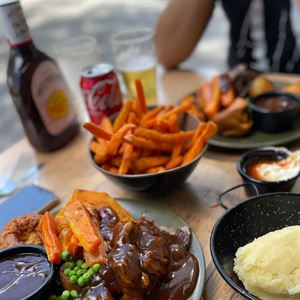 Readers' Choice Winner
Try Us Out Today!
Did you see we won a Readers' Choice Award? Haven't been to Dove & Olive yet, or maybe you just need a good excuse to come back? Come and experience a Readers' Choice winning establishment today! To b...
Menu may include: CLOCK BURGER, cheddar, beetroot, pickles, chips and SEAFOOD LINGUINE, prawns, chilli, garlic, lemon, rocket