Rhodes Modern Australian Restaurants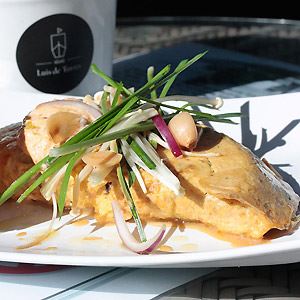 With the Parramatta River on one side and Brays Bay on the other, 1606 Luis de Torres café couldn't be in a better location, particularly for those that enjoy a walk along the water's edge before thei...
Chambers Fine Coffee & Wine Bar offers a cosy and modern environment for weekend brunch lovers to congregate in Sydney's West. Comfortable seating and a chill-out soundtrack create an atmosphere of tr...