North Strathfield Restaurants With Halal Options
Chicken 65 Famous south Indian bar food made from diced Chicken marinated with ginger, garlic and fresh lemon juice overnight and deep-fried with chick pea flour finished with a touch of curry lea...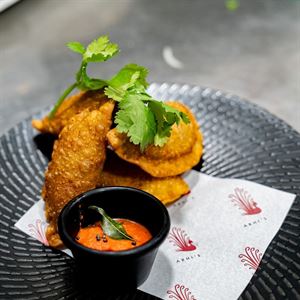 Indian $$$$$ Opens at 12:00:PM
Opened 1990. Go to ABHI's to experience fine Indian cuisine. Drawing on influences from the major food regions of India, the dishes use only the best local produce and combine classical traditional...