Denistone East Restaurants With Vegetarian Options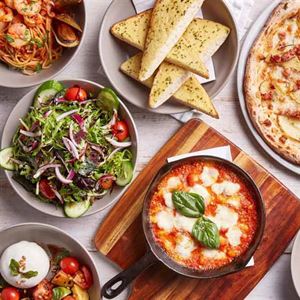 Want to Impress Your Friends and Family?
Book Now
Want to impress your friends and family? Bring them to Mezza Via for one of our one-metre pizzas! Call us on (02) 9889 0990 to book your table.
Enjoy sumptuous Thai cuisine without leaving northern Sydney suburbs with a visit to Coco Rice Thai Cuisine restaurant, situated in the Midway Shopping Centre on North Road. Bright and cheery in demea...