"A deep respect for local produce"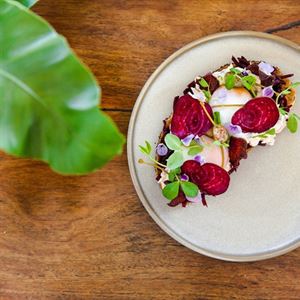 Modern Australian $$$$$
Balmoral Beach
Function Venue
Set Menus
The upstairs section of our venue is the ideal spot for your next event, it features wide bay windows and sweeping views over Balmoral Beach and Sydney Harbour. We offer set functions menus for partie...
The Boathouse Balmoral Beach offers a perfect setting with a casual atmosphere. Signature dishes may include Beer Battered Flathead withNo chips.