Wauchope Restaurants With Pet Friendly
"Your Friendly Local."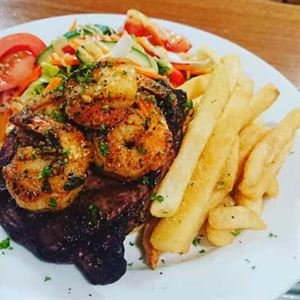 Relax with a cold brew on the spacious alfresco area as the kids frolic in the outdoor playground at family-friendly the Bago Tavern on High Street in Wauchope. This community-based pub offers somethi...
Situated just a short drive from Port Macquarie, Watermans Cafe is a popular dining destination in the heart of scenic town, Wauchope. With a view out to Bain Park, loyal locals visit to spend time wi...