Albury Restaurants With Organic
"Opening August 1st!"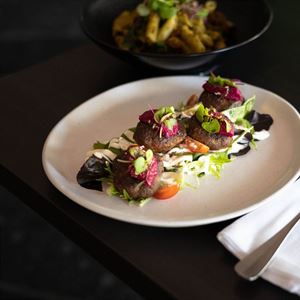 Make Masks Fun Again
Halloween Event
Mask up, have fun, feel fabulous, together this Halloween at FABRIC Restaurant and Bar. Limited tickets, get in quick for a Halloween night not to be missed, from 6pm-10pm; deep house music provided b...
Commanding attention as an elegant regional dining destination is The River Deck café, nestled in Albury's Noreuil Park by the picturesque Murray River. No matter the season or time of day, The River ...