Sevenhill Restaurants With Online Ordering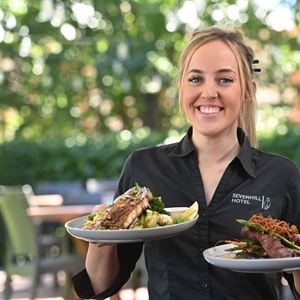 When it comes to the quintessential Clare Valley experience, combine wining and dining in peaceful surrounds at Sevenhill Hotel. With country heart and a warm traditional design, this community-minded...
"Delectable Mod Australian Cuisine"
After exploring Clare Valley, take a sensory detour to Sevenhill where you will find hidden gem DeVine Bush Café within Paulett Winery. Work up an appetite by strolling through their Indigenous Austra...