South Brisbane Greek Restaurants
Deliciously Greek and deliciously authentic, Nostimo Restaurant Bar on Edmondstone Street transports diners to the Mediterranean from the heart of Brisbane. Featuring white rendered walls, cascadin...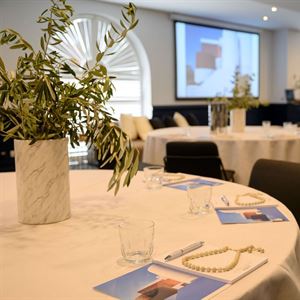 Greek $$$$$ Opens at 8:30:AM
Offering a sophisticated dining experience for your next special occasion, The Greek Club Functions and Events on Edmondstone Street in South Brisbane caters to all tastes. Enjoy Greek hospitality ...