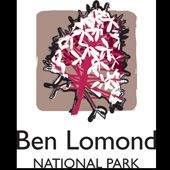 About Ben Lomond National Park
A large plateau of rocky cliffland that dominates the state's north east, Ben Lomond National Park is Tasmania's predominant skiing destination by winter, and scenically breathtaking hiking destination in the warmer months. If adventure takes your fancy, take to the parks rocky crags for rock climbing, skiing and bushwalking or leisurely wander amongst the lush greenery and rivers, where you may come across platypus, possums, sugar gliders and a diverse range of birdlife.
A few words from Ben Lomond National Park
BEN LOMOND NATIONAL PARK

The magnificent mountain of Ben Lomond is dominated by an alpine plateau over 1500 metres high and surrounded on all sides by precipitous escarpments. It's also the main destination for downhill skiing in Tasmania. Its stark, treeless landscape is visible from much of Tasmania's north and the road to the top, known as Jacob's Ladder, is sure to leave a lasting memory.

Because of the decreasing area of natural habitat available in north-eastern Tasmania, the national park plays an invaluable role in regional wildlife conservation. Of the larger mammals, Bennett's wallabies and wombats are common and are regularly seen in the ski village during summer and winter, even under blizzard conditions. Pademelons are abundant in the wet gullies and areas with thick undergrowth while Forester kangaroos have been recorded along the south-west edge of the park.

Being able to drive to the plateau, visitors can readily enjoy striking mountain-top features such as dolerite columns and scree slopes. The vegetation of Ben Lomond is different to other parts of Tasmania and in the summer months, the alpine wildflowers are a delight.

Several day walks are available including Carr Villa to Alpine Village (1.5 hours one way) and Alpine Village to Little Hell (1.5 hours return).

CAMPING AND ACCOMMODATION

There's a small camping area one kilometre inside the park boundary and several kilometres below the summit.

There are six un-powered sites that are suitable for tents or campervans, flush toilet, drinking water and a lookout. A shelter shed provides relief from rain.

The Creek Inn on Ben Lomond operates a licensed restaurant and six accommodation units (one suitable for disabled).

DIRECTIONS

The Ben Lomond National Park is a one hour and 40-minute drive east of Launceston and a three hour and 30-minute drive north of Hobart.

Jacobs Ladder, the sharply winding and precipitous ascent to the plateau, is subject to ice and snow. Accordingly, please check road rules, conditions and details of a winter shuttle service.
Ben Lomond National Park, Ormley 7214 TAS - See Map
Other options around Ormley