Yorkeys Knob Modern Australian Restaurants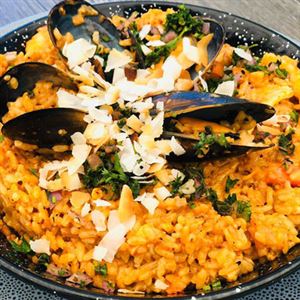 Wander up from the golden sands of Cairns' northern beaches to find Ten 06, on Sims Esplanade in Yorkeys Knob, the latest hotspot for a caffeine fix and bite to eat. Early risers can sip a latte alfre...
Just fifteen minutes from the heart of Cairns CBD is Yorkeys Knob Boating Club. The resident restaurant, Driftaways on the Water, offers breathtaking views of boats bobbing in the marina on the Coral ...